Jiffy Lube Live | Bristow, Virginia
It's the alternative rock event you've all been waiting for!! For a second much-anticipated year, Counting Crows are touring with Matchbox Twenty on their "A Brief History Of Everything Tour!" See them at Jiffy Lube Live on Sunday 3rd September 2017 – but hurry, tickets won't last long!!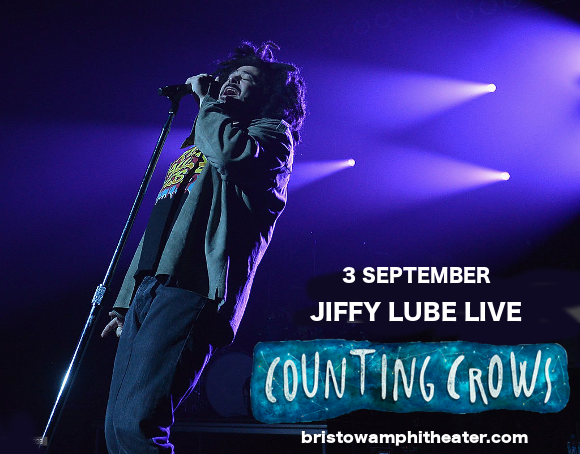 Originally an acoustic duo consisting of Adam Duritz and guitarist David Bryson, Counting Crows saw their beginnings playing coffee shops in San Fransisco. In order to start recording as a band, they recruited additional band members, bassist Matt Malley, keyboardist Charlie Gillingham, and drummer Steve Bowman, and named themselves "Counting Crows," after the superstitious nursery rhyme.

The band really saw things take off in 1993, where, by a chance series of events, they were asked to perform at the Rock & Roll Hall of Fame Induction Ceremony as a last minute substitute for Van Morrison. They were promptly signed to Geffen Records and released their debut album, "August and Everything After". The album was a huge hit, due largely in part to extensive touring by the band alongside acts such as Bob Dylan, The Cranberries, and Los Lobos, and the first single, "Mr. Jones," was a colossal success both on radio and MTV, leading to the album staying on the charts for an incredible 93 weeks!!
Live, the band will transport you back to the 90s, and in the best possible way. Playing through all the hits from their debut and their just-as-catchy newer material, they guarantee a show that will not leave you disappointed!!