Jiffy Lube Live | Bristow, Virginia
American rock band Dead & Company is coming to Jiffy Lube Live on Friday 8th July 2022! The show is part of the band's 2022 summer tour, consisting of 20-dates spread across the United States. The band, who's known for psychedelic rock jams with jazz and folk elements, is anticipated to perform their fan-favorite tracks, such as "Brown Eyed Woman," "Sugaree," and "Bird Song." Moreover, since the band is composed of mostly former Grateful Dead members, they may also cover Grateful Dead hits! If you're looking for a reason to rock this summer, this is your answer! Get your tickets now to see Dead & Company perform at the Jiffy Lube Live!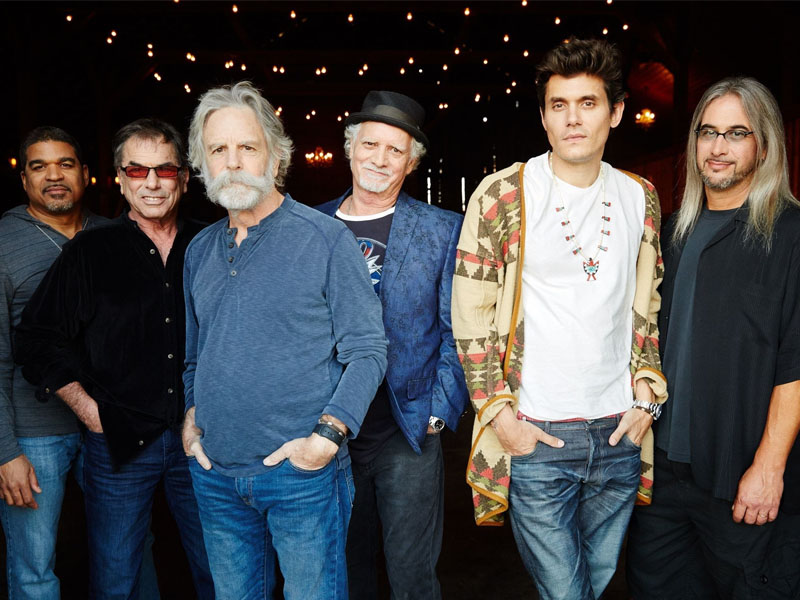 The Dead & Company has been around since 2015. The band is composed of Grateful Dead co-founder Bob Weir and former members: Bill Kreutzmann on drums, Oteil Burbridge on bass, and Jeff Chimenti on keyboards. Grammy Award-winning artist John Mayer serves as the band's frontman. He was invited to join the band after he and Weir performed together at the Late Late Show. The pair developed a friendship and musical connection. Since Grateful Dead's disbanded, Deadheads (a.k.a. Grateful Death fans) had to settle for revivals from former members. However, Dead & Company is more than just a partial Grateful Dead reunion.
The band consists of almost all members plus Mayer. The band has been described as a "retrospective supergroup" by some music critics. Although Mayer came from a blues and pop-rock roots, his time with Dead & Company has resonated well with Deadheads. But unlike other supergroups who would get together for a time and become inactive after a few years, Dead & Company has been relentlessly touring since 2015, despite Mayer's extremely successful solo career. "I will never close the door on Dead & Company, ever," Mayer said during an interview. "I think as long as there's a desire to do it, I know how to carve time out. It's always going to be worth doing. I will do Dead & Company as long as fans want it and as long as it feels like there's something on the table to try to get right and explore."
Today, Dead & Company is one of the most sought-after touring bands in the country. A purely live band, Dead & Company has yet to release a studio album. That's why fans who are keen on experiencing the band's music must see them perform live or settle for live recordings of their shows. Don't be the latter! Get your tickets now to see Dead & Company perform at Jiffy Lube Live on Friday 8th July 2022!