Jiffy Lube Live | Bristow, Virginia
World-famous classical and pop singer Josh Groban brings his velvet rich baritone to Jiffy Lube Live on Saturday 6th August for a night of captivating music! The multi-platinum superstar is embarking on a summer tour to support his latest album Stages, and will be joined by Lilith Fair founder and Grammy Award-winning singer songwriter Sarah McLachlan! Don't miss what will be a truly mesmerizing show!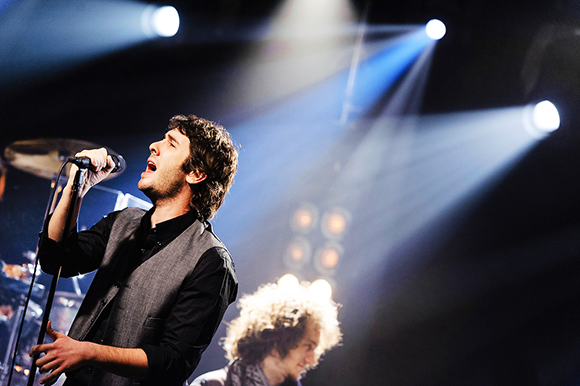 Josh Groban is an American singer, songwriter, actor and record producer, who started his music career in 1997. Groban's big break came when he was working as a rehearsal singer at the 1999 Grammy Awards, where he was asked to stand in for Andrea Bocelli to rehearse a duet with Celine Dion. The host for the evening, actress and comedian Rosie O'Donnell, was impressed and asked him to appear on her show the following week, which in turn led to an appearance on Ally McBeal. Groban was soon offered a recording contract at Warner Bros. Records through Grammy Award-winning producer and arranger David Foster's 143 Records imprint, and his (eventually double-platinum) self-titled debut album Josh Groban was released on November 20, 2001. Groban's first four solo albums have been certified multi-platinum, and he was charted in 2007 as the number-one best selling artist in the United States, with over 22.3 million records in the nation. To date, he has sold over 25 million records worldwide.