Jiffy Lube Live | Bristow, Virginia
Nickelback fans will all feel like Rockstars this Saturday, August 26, at the Jiffy Lube Live as the Canadian post-grunge rockers bring the thrill and excitement of their "Get Rollin' Tour" to Bristow, Virginia. If you are down for a night of catchy pop-rock tunes that will keep you singing at the top of your lungs throughout the night, this is the concert you should prepare for. Joined by the country rock singer Brantley Gilbert and Canadian country singer-songwriter Josh Ross, Nickelback will ignite the stage with their hits songs, including "Far Away," "Someday," "Rockstar," "How You Remind Me," and songs from their most recent album "Get Rollin'." Hate them or love them, Nickelback is here to give their dedicated fans one of the best concert experiences this summer. So click the "Get Tickets" link on this to reserve the best seats in the venue.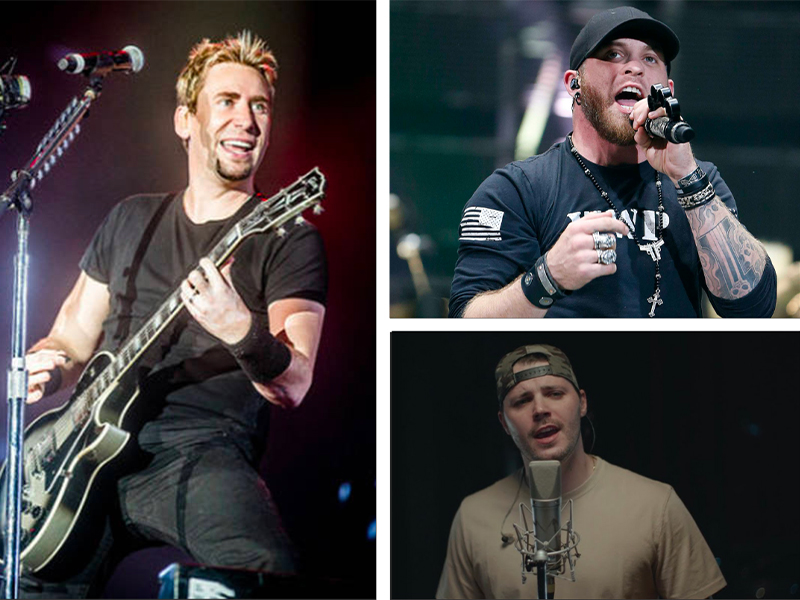 Perhaps one of the most popular rock bands to come out of Canada, Nickelback has dominated the post-grunge rock scene of the 2000s. Despite coming from a time that didn't particularly appreciate their booming sound and angsty approach to songwriting, the Chad Kroeger-led band managed to become the most successful rock band of the decade. They were, in fact, one of the most commercially successful bands ever, selling 50 million records worldwide. With hits like "How You Remind Me," "Rockstar," "Photograph," "Far Away," and "Animals," Nickelback's songs were ubiquitous, making them all standard fare on rock radio.
Twenty-five years later, with ten studio albums, six Grammy nominations, 12 Juno wins, over 50 million album copies sold, and 19 Billboard chart-topping hits, Nickelback still surprises its fans as they continue to evolve its sound and lyricism. Last year, the band released their tenth studio album entitled "Get Rollin'." The album peaked at the number 1 spot in several charts, including "UK Independent Albums," "UK Rock and Metal Albums," and "Swiss Albums." It landed in the top 5 on Billboard's "Top Alternative Albums," "Independent albums," and "Top Rock Albums," among countless other charts in several countries. Needless to say, the band still has got arcane magic in them.
This 2023, the band will be embarking on a concert tour to promote their latest album further. Dubbed "Get Rollin' Tour," the band composed of Chad Kroeger, Ryan Peake, Mike Kroeger, and Daniel Adair will kick off their 38-date North American concert tour at Quebec City's Videotron Centre on June 12. The Canadian band will stop at Virginia's Jiffy Lube Live on August 26 together with singer-songwriters Brantley Gilbert and Josh Ross.
Georgia-born country music star Brantley Gilbert is a fan favorite who has opened for several country stars, such as Kid Rock, Kenny Chesney, Tim McGraw, Willie Nelson, and Luke Combs. Josh Ross, on the other hand, is a Canadian country and indie pop singer-songwriter who is known for his hits "First Taste of Gone" and "On A Different Night." Catch them live this Saturday as they ignite the crowd before Nickelback sets the stage on fire. Grab your tickets now!