Jiffy Lube Live | Bristow, Virginia
The "Hot Summer Nights" tour is the musical extravaganza you have been waiting for. It features superstar girl group TLC and Jamaica's awesome Shaggy. On warm up duty will be En Vogue and Sean Kingston. With such a star studded line-up, you can expect to witness some of the hottest action to ever grace the stage. The tour promises to be a once-in-a-lifetime experience, showcasing some of the most iconic and memorable songs. Be sure to grab your tickets right here and now by simply clicking the "Get Tickets button and following the simple prompts for the stop over at Jiffy Lube Live on June 9, 2023.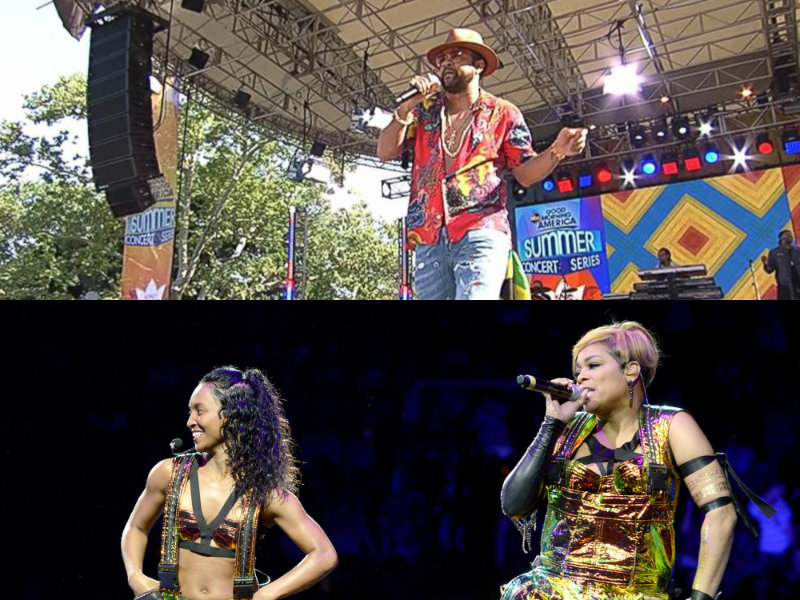 TLC is an R&B group that was formed in 1990 in Atlanta, Georgia. They have sold over 85 million records worldwide and are known for hits such as "Waterfalls" and "No Scrubs". Their music has been praised for its empowering lyrics and unique blend of R&B, hip-hop, and pop, making their performances a must see for fans of the genre. As a matter of fact, with all their accomplishments, they remain the best-selling female group in the US.
Shaggy's career is deeply steeped in the dancehall and R&B genres. He started off as a DJ in Jamaica before making his way to the international music scene with hits like "Boombastic" and "It Wasn't Me". Despite facing some controversies throughout his career, Shaggy has remained a beloved artist known for his infectious beats and smooth vocals. With over 40 million album sales, Shaggy is one of the most popular dancehall artists of all time.
En Vogue is a legendary R&B group known for their soulful harmonies and timeless hits, while Sean Kingston has made a name for himself with his unique blend of reggae, hip-hop, and pop music. Together, these artists promise to deliver an unforgettable night of music and entertainment.
This is the hottest event you can attend all year, and you must buy your tickets right here and now before someone else beats you to them.