Jiffy Lube Live Seating Chart
Jiffy Lube Live is a primarily outdoor music amphitheatre. There are a selection of 10,000 reserved seats as well as 15,000 lawn tickets.
The image below shows how the venue is laid out, with the light blue area at the being the lawn area.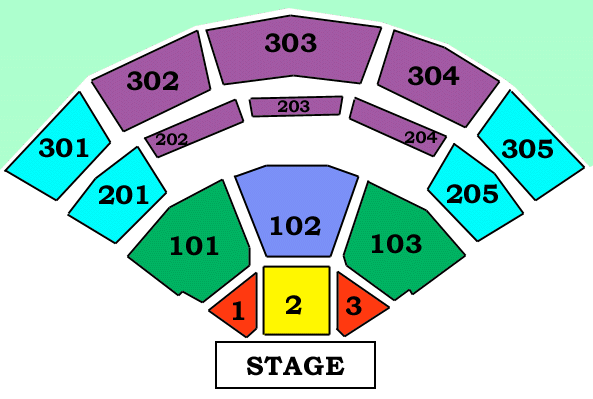 The colors in the above seating chart image represent the difference in price. The closest and most valuable seats in red, followed by center stage in yellow.
Where ever you sit you will enjoy a fantastic view and experience, not to mention the incredible lawn atmosphere should you choose to watch the performance from the lawn!