Jiffy Lube Live | Bristow, Virginia
Jiffy Lube Live presents The Metal Tour of The Year! Headliners Megadeth will be joined by co-headliners Lamb of God with additional support from Trivium and In Flames on Friday June 12th 2020. Buy your tickets Right F****** Now! These are going to sell out fast! Each of these four acts represent the top echelon of the genre, and you will never see all of them live together again! Together these bands represent a total of 45 albums worth of astounding music, trust me when I say "you are in for an incredible night!"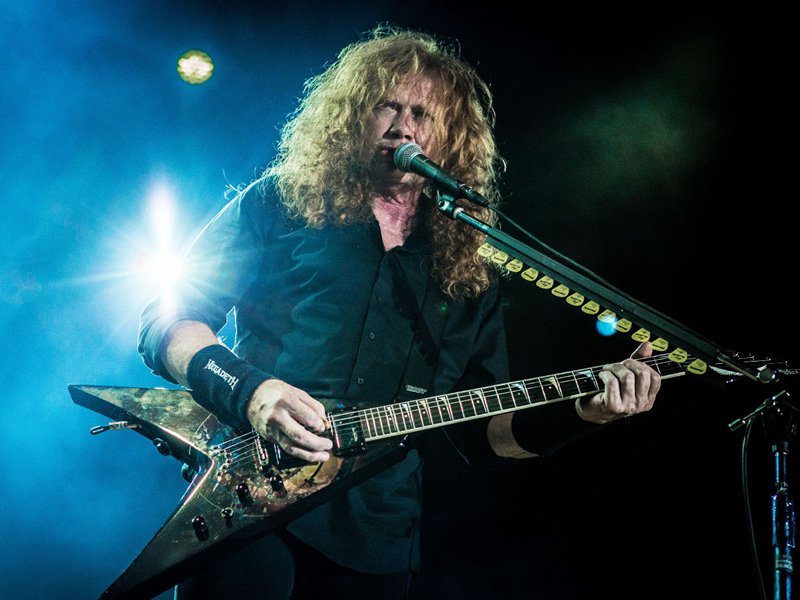 Megadeth is The Heavy Metal Band, from Los Angeles, California, originally formed of Guitarist Dave Mustaine and bassist David Ellefson, and now with Kiko Loureiro heavy metal guitarist and Dirk Verbeuren on drums. The tour marks Megadeth's first North American run since 2017 and follows Dave Mustaine's diagnosis and recovery from throat cancer. The band are no strangers to controversy for their music and lyrics, having suffered album bans, canceled concerts and MTV refused to play two their music videos. Megadeth won its first Grammy Award in 2017 for the song "Dystopia" in the Best Metal Performance category.
Lamb of God are from Richmond, Virginia, they formed in 1994 as Burn the Priest, the group consists of bassist John Campbell, vocalist Randy Blythe, guitarists Mark Morton and Willie Adler, and new drummer Art Cruz.
Trivium are from Orlando, Florida, formed in 1999 and are currently Guitarists Matt Heafy and Corey Beaulieu, bassist Paolo Gregoletto and drummer Alex Bent.
In Flames are a Swedish heavy metal band, formed by guitarist Jesper Strömblad in 1990. The current lineup is lead guitarist Björn Gelotte, Singer Anders Fridén, guitarist Niclas Engelin, bassist Bryce Paul and drummer Tanner Wayne.