Jiffy Lube Live Information
Jiffy Lube Live, located in Bristow, Virginia is a popular outdoor live performance amphitheater that was opened in 1995 with a performance by The Village People. Formerly this amphitheatre was known as Nissan Pavilion or Nissan Pavilion at Stone Ridge. This amphitheatre is just 35 miles from Washington DC. The amphitheatre can seat 25,000 with 15,000 on the lawn and 10,000 in reserved seats. Owing to its seating capabilities, the amphitheatre is one of the largest music oriented performance venues in Washington Metropolitan Area.
Early in 2010, the amphitheatre was renamed Jiffy Lube Live due to the new business agreements with Jiffy Lube Washington Area Co-op.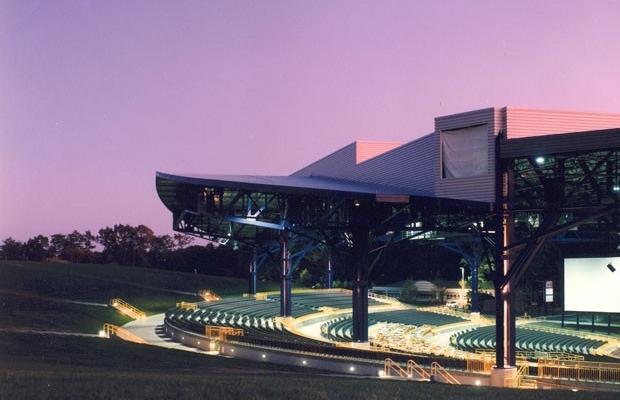 The amphitheatre has played host to a variety of music artists in summers such as Iron Maiden, Def Leppard, Ozzy Osbourne, Avenged Sevenfold, Judas Priest, Green day, Rob Zombie, Slipknot, Pearl Jam, Magadeth and more. The amphitheatre is also popular as it was the theater where the late saxophonist from the Dave Mathews Band, LeRoi Moore gave his last performance. Apart from these big artists, the theatre also plays host to several annual events such as Mayhem Festival, America's Most Wanted Tour, Ozzfest, Crue Fest, The Area2 Festival, Projekt Revolution, The Vans Warped Tour and Identity Festival, American Idol Live! The 311 Unity Tour and The Uproar Festival. Jimmy Buffet has also played at this amphitheater annually since 1995.
Apart from being used as a venue for music performances, the amphitheater also plays host to high school graduation ceremonies of schools from the Fauquier County and Prince William County.
Parking:
Parking spaces are provided and they are adjacent to the amphitheatre. Apart from regular parking, limited VIP parking spots are also available and can be purchased along side your VIP tickets.
Rules:
Pets, coolers, bottles, recording devices, or weapons are not allowed inside the venue. Cushions and blankets are allowed however these items are bound to be updated depending on the artist restrictions. Lawn chairs that are less than 9 inches are also allowed. You can carry food with you but it needs to be packed in a clear plastic bag. Food, water and alcoholic beverages are also available within the venue itself.
Tailgating activities should be conducted in accordance to Virginia Law and underage drinking is illegal. Guest drop off facility is also allowed, but you will have to return by 9:30PM to pick up your guest as the police will start closing the road by 9:45PM for egress.