Jiffy Lube Live | Bristow, Virginia
MASSIVE news ladies and gentlemen!! 5 years on since their last album 30 Seconds To Mars have announced their forthcoming fifth album alongside a HUGE North American tour!! Joining them in Bristow are Walk The Moon, MisterWives and Joywave – it's a lineup you're not going to want to miss!! They're on their way to the Jiffy Lube Live on Tuesday 26th June 2018 – get your tickets NOW!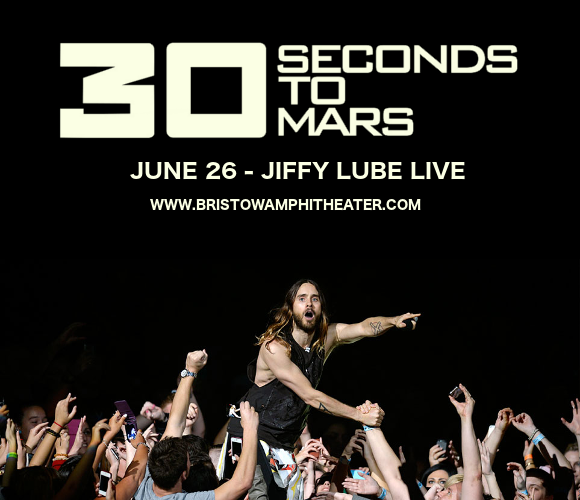 Hitting the alternative rock scene in 2002 with their self titled debut album, Thirty Seconds to Mars really broke through with their second, "A Beautiful Lie," which has been certified Platinum by the RIAA. The band have gone on to achieve both commercial success across the world alongside winning numerous awards and accolades. Known for their broad mix of genres and high-energy live performances, Thirty Seconds To Mars promise a show like nothing you've ever seen before.
Pop rock act Walk The Moon, known for their big hit "Shut Up And Dance," are joining them on tour with their latest album, "What If Nothing," while indie-pop act Misterwives too have a fresh new release, the album "Connect the Dots". As for Joywave, the latest and greatest indie rock act on the scene, they too have a new release, "Content," released July last year.
What are you waiting for? Grab your tickets to see Thirty Seconds to Mars, Walk The Moon, MisterWives, and Joywave now while tickets last – and it's not going to be for very long!!