Jiffy Lube Live | Bristow, Virginia
Two massive artists, one stage! Blink 182 & Lil Wayne are coming to Jiffy Lube Live on Thursday 11th July 2019! As they recently announced their co-headline tour, along with a mashup release between their songs, Blink 182 and Lil Wayne are joining forces this summer! Get ready for the perfect nostalgic show, with a classic set from pop punkers, Blink 182 and a throwback set from the Hiphop star, Lil Wayne! It's about to kick off and we have tickets available right here, right now! Don't miss out!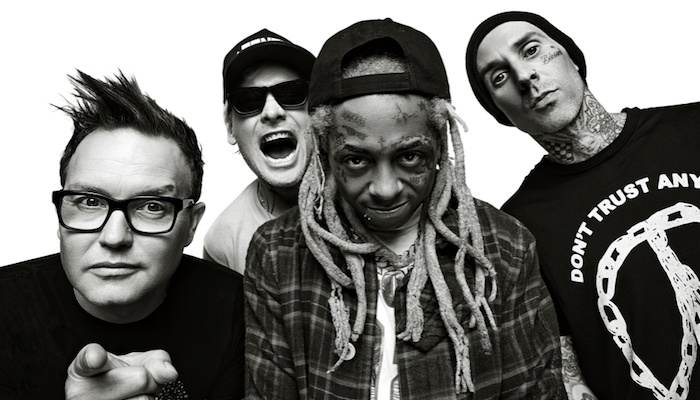 Blink 182 have become an iconic name on the music scene, known best for their influence on the pop punk genre during the late 1990's they are now one of the biggest names to smash the rock charts!
With their groundbreaking singles such as "Miss You" and "All The Small Things." These two iconic songs still remain to be the most globally recognisable and strongest selling records to date. If you were into the skatepark scene then Blink 182 was definitely blasting on the speakers. As part of the MTV culture, Blink 182 gained the hearts of many music lovers with their shocking yet energetic and catchy video's, making themselves widely known for the nudity in 'What's My Name Again…
Their music videos were just as important as their studio records and single releases and everything went hand in hand which was such a vital part of the 90's – early 2000's era. Along with the time of Kerrang, fans all over the globe made it part of their daily routine to check out the latest releases and Blink 182 were up there for being a major part of the decade.
Lil Wayne smashed the charts since his debut back in the late 1990's. His first release of 'Tha Block Is Hot' gained platinum status and put his music on the map for the next few years, when his next two would certify gold! Just when people thought this Rapper couldn't get any bigger, 2004 marked his biggest year to date with another flawless album. This was the beginnings of non-stop touring and success along with collaborations with superstar names such as his feature on Destiny's Child's 'Solider."
In 2008, his sixth studio record hit over one million sales in just the first week and would gain him the recognition he deserved, winning him the Grammy Award for Best Rap Album. Now, to this date, he has sold over 100 million records worldwide, sold more than 15 million albums and 37 million digital tracks in United States alone – these incredible figures make him one of the best-selling artists of all time!
To celebrate the upcoming tour, Blink-182 and Lil Wayne have done a mashup of "What's My Age Again?" and "A Milli" – check it out online today and prepare yourself for the main event!