Jiffy Lube Live | Bristow, Virginia
If there was ever a time when fans of 80s music have to get really excited, it has to be right now!! Why? Well, because flamboyant lead singer Boy George and the Culture Club are on tour, taking them on a 25-city North American journey commencing at the iTHINK Financial Amphitheatre on July 13th and making its way to August 20th at the Concord Pavilion, where the tour will end. You can expect to witness excessive costumes, 80s synth sounds, and a night of pure nostalgia as they perform their greatest hits when the tour comes to Jiffy Lube Live on Friday, July 28, 2023. In addition, warm acts, Howard Jones and Berlin will also be there, making this concert the best destination you attend all year. To make sure you attend, securing your tickets right here and now is paramount, and clicking the "GET TICKETS" button will take you to the secure checkout process.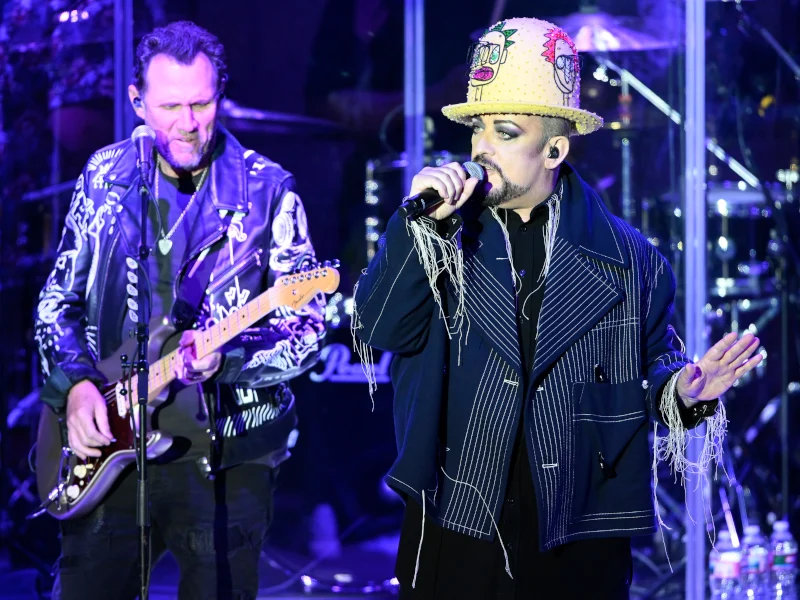 The 1980s was a pivotal time of innovation, change, and shifting cultures, which really allowed the boundaries of music to be pushed. New artists and bands emerged, and their influence can still be felt in pop culture today. One of the leaders of this type of forward thinking has to be Boy George and the Culture Club.
They have been making music since the early 1980s, and their lead singer has been creating trends that have defied convention ever since. With his distinctive costumes, his look really dominated Music Television and Culture Club's use of pop, reggae, and soul genres made for really catchy music.
Hits such as "Karma Chameleon," "Do You Really Want to Hurt Me," and "Time (Clock of the Heart)" became instant classics thanks to captivating melodies and very relatable lyrics, and you can still find people of all ages enjoying them. These hits not only dominated radio, but they were also heavily featured on TV stations like MTV and you can expect to witness of these fan favorites delivered in style.
Culture Club's four-decade career has resulted in over fifty million of their records being sold around the world, making these guys the symbols of the decade and truly legendary. Culture Club has been nominated twice for a Grammy and has won the prestigious award for Best New Artist. They also have a number of Brit Awards under their belt, including Best British Group and Best British Single ("Karma Chameleon), and twelve of their singles have been in the top 40 in the UK. Culture Club have six studio albums, which include "Kissing to Be Clever," "Colour by Numbers," "Waking Up with the House on Fire," "From Luxury to Heartache," "Don't Mind If I Do," and "Life.
Their current line up includes Boy George, Roy Hay, Mikey Craig, and Jon Moss, and together you can expect them to wow all the audience members at Jiffy Lube Live. You cannot afford to miss out on this incredible event, so be sure to grab your tickets right HERE and NOW before they sell out.