Jiffy Lube Live | Bristow, Virginia
Get ready to experience the one and only – Chance The Rapper as he hits the LIVE stage at Jiffy Lube Live on Sunday 4th June 2017! To bring you a fly show full of energy, soul and unforgettable moments that will surprise you and leave you wanting more Chance The Rapper is the word on everyone's lips right now as he gives his everything in his performances. Lyrics are on form, the crowd is buzzing and the vibe is right – Book your tickets today to witness it for yourself!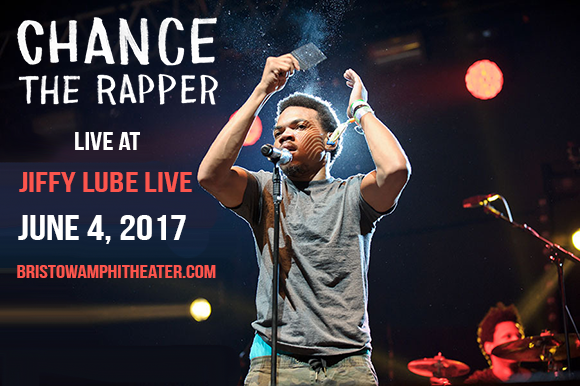 2017 is going to be a big year for Chance The Rapper, as he continues to break through onto the worldwide Hiphop scene. Bringing to mind the likes of Kendrick Lemar as he merges all of the best genres to give a heartfelt songwriting skills and performance ability.
Chance The Rapper is currently coming out of the underground scene and hitting the mainstream, especially most recently with his winning of a Grammy Award. Get ready to catch him as he brings all of his talent to a venue near you this coming summer, there's no where better to be!