Jiffy Lube Live | Bristow, Virginia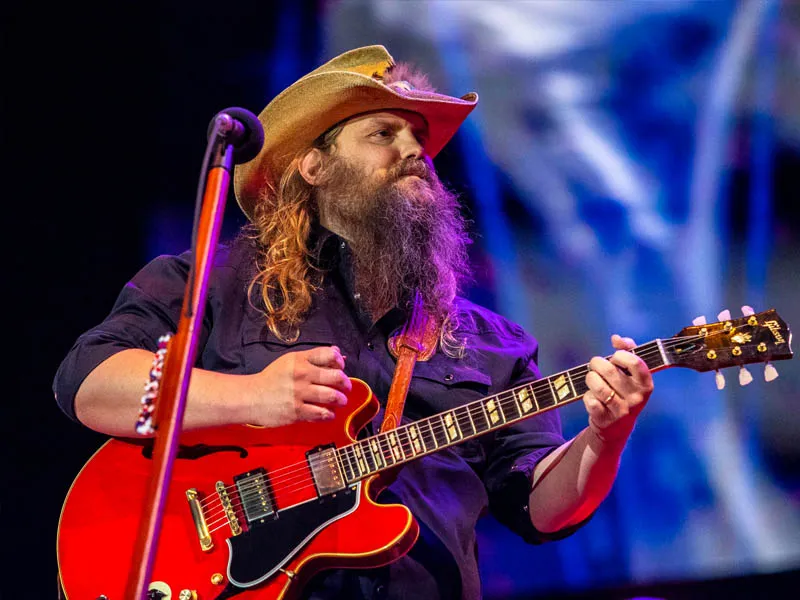 Chris Stapleton's brand new tour is the hottest slew of live shows coming to the city near you! We are not exaggerating when we say that tickets to the All-American Road Show are selling fast! The multi-award-winning singer is set to deliver his brand new setlist, which includes hits from his latest effort, Higher. The album, which just dropped this November, has already spawned two chart-performing hits, "I Think I'm In Love With You" and "It Takes a Woman." As expected, Stapleton's works dominated the Billboard charts, just like his previous efforts, which all topped the country charts. On Friday, 7th June 2024, fans in Bristow, Virginia should prepare for an exhilarating live music extravaganza featuring Stapleton and his special guests, Marcus King and Nikki Lane! The show at Jiffy Lube Live promises nothing but hot, smashing hits, new material from Stapleton's latest album, and incredible staples that are guaranteed to give you your country music fix! This show is bound to be jam-packed, so if you're keen on experiencing the All-American Road Show, you better quickly secure your tickets now!
It's the summer's most sizzling country music extravaganza! Are you excited? If country music is your jam, you should be! Chris Stapleton's All-American Road Show is the talk of the town, and it's bound to bring some massive staples, exhilarating sets, and plenty of exciting names! Chris Stapleton celebrates the release of his latest effort, Higher, with a massive outing! Kicking off in fall 2023, the All-American Road Show travels to over 30 major cities, including a coveted stop in Bristow, Virginia!
This summer, fans in Bristow can look forward to a plethora of unforgettable hits, including his smashing hits, "Tennessee Whiskey," "Broken Halos," "You Should Probably Leave," and many more. Stapleton has been known to deliver a thrilling live set with immense stage presence, energy, and incredible musicianship. There is no question why he's currently the most-awaited live country music artist at the moment!
To make this show even more smashing, Stapleton brings along his friends, Marcus King and Nikki Lane. Marcus King is best known for his outstanding work with his 2020 album, El Dorado, which received a Grammy nomination for Best American Album. The notable effort spawned several hits, including "The Well" and "One Day She's Here." Last year, King dropped his latest album, Young Blood, preceded by iconic hits "Hard Working Man" and "Blood on Tracks." An up-and-coming country superstar, Marcus King will surely wow the crowd with his remarkable setlist at Jiffy Lube Live.
Country music songstress Nikki Lane is also currently the hot topic in the circuit. Her distinct voice and songwriting prowess made her a standout live act, and there's no mystery why she has been specially selected by Stapleton to be part of his amazing All-American Road Show Tour.
Fans can look forward to these three country music powerhouses lighting up the Jiffy Lube Live with incredible sets. The Jiffy Lube Live is also guaranteed to provide attendees with a great night out with its excellent facilities, top-tier lights and sound technology, and great customer service!
Hurry and secure your tickets now before they're gone! Catch Chris Stapleton, Marcus King, and Nikki Lane at the Jiffy Lube Live on Friday, 7th June 2024!