Jiffy Lube Live | Bristow, Virginia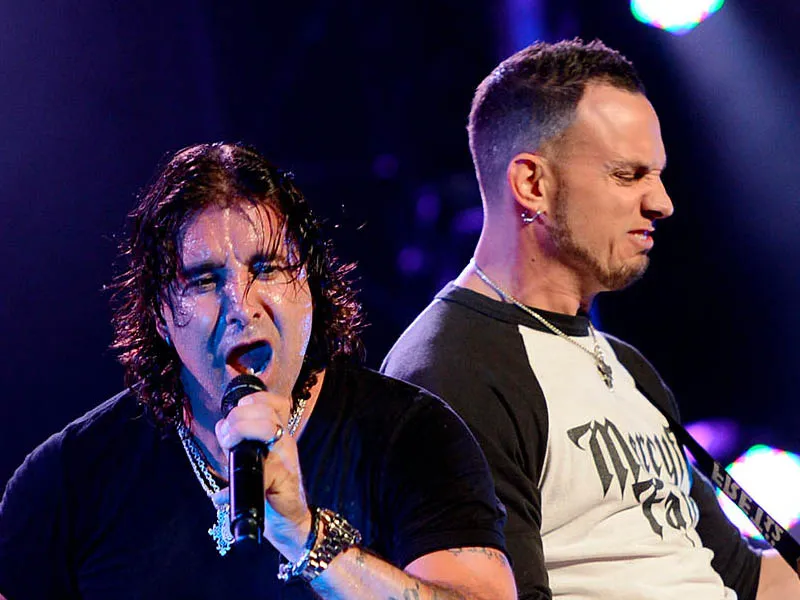 Celebrate the best of 90s rock as the iconic band Creed makes their phenomenal return this summer! The groundbreaking band conquered the '90s and early 200ss with their remarkable post-grunge and hard rock staples. The celebrated quartet recently announced their reunion tour titled Summer of '99, and plotted dates across the U.S.! Lucky fans who have been waiting for the multi-platinum-selling act can now enjoy their outstanding hits, such as "Higher," "Sacrifice," "With Arms Wide Open," and more live in their city! It seems surreal, but the band is genuinely back, and they're set to travel across several major cities, including a coveted stop in Bristow, Virginia! Creed is set to perform their high-energy set at Jiffy Lube Live! Can you believe it? You better be! Because tickets to their show on Friday, 26th July 2024, are anticipated to move very fast! If you've been a fan of Creed since day one or a newfound fan now, you better secure your passes to the show!
So, how do we react when a monster band like Creed just made one of the biggest announcements for 2024? Fans are probably scrambling where to get tickets! Lucky for you, we've got passes for you right here! Yes, you can now easily book tickets to see one of the greatest hard rock bands to come out of the '90s! Brian Marshall, Scott Philips, Scott Stapp, and Mark Tremonti were responsible for the most headbang-worthy anthems during their prime. The quartet belted out iconic singles like "My Own Prison," "Higher," "With Arms Wide Open," and many more. It didn't matter whether fans were into rock or not because Creed broke genre barriers and attracted all types of listeners. This is why their singles also made its way to the Billboard Hot 100. "With Arms Wide Open," in particular, topped two charts, including the Billboard Hot 100 and Mainstream Rock chart. The massive single, plus their earlier hit, "Higher," also became their career-defining efforts.
For the rest of the 2000s, Creed also continued their incredible streak with hits like "My Sacrifice," "One Last Breath," "Overcome," and many more. The band had that winning formula that attracted listeners by the millions. Creed's incredible career earned them numerous accolades, including a Grammy Award, four American Music Awards, and several notable nominations. Creed had also sold over 50 million albums worldwide, making them one of the best-selling rock bands in the early 2000s.
In 2024, fans can now look forward to seeing the band perform live. Their reunion tour is slated to perform 40 shows across North America with special guests, 3 Doors Down and Finger Eleven.
Fellow hard rock purveyors 3 Doors Down also broke into the mainstream chart with singles like "Kryptonite," "Here Without You," and "When I'm Gone." The band, which emerged in 1996, around the same time as Creed, sold over 30 million albums worldwide. Their debut effort, The Better Life, is certified 7x platinum in the U.S.
Speaking of 90s sensations, Finger Eleven has displayed incredible longevity. The band is about to enter their 34th year in the music circuit. After all these years, they remain one of the most sought-after live acts. The Canadian-borne quintet has entertained rock fans across the world with incredible hits like "Paralyzer," "Falling On," "Living in a Dream," and many more. The group recently hit number 1 on the Canadian chart with their single, "Together Right," released along with their greatest hits album.
It's not every that these three big names in hard rock music come together to deliver one fantastic night of headbang-worthy hits! Hurry and secure tickets to see Creed, 3 Doors Down, and Finger Eleven at the Jiffy Lube Live on Friday, 26th July 2024!