Jiffy Lube Live | Bristow, Virginia
The jam infused songwriting pro's – Dave Matthews Band are heading out on the road to give fans all that they have been waiting for and more! With their wide range collection of music, DMB are ready to bring an unstoppable tour this summer and here's some extra big news, they will be making a stop to Jiffy Lube Live on Saturday 20th July 2019!! Tickets are NOW on sale for their summer dates – don't miss out!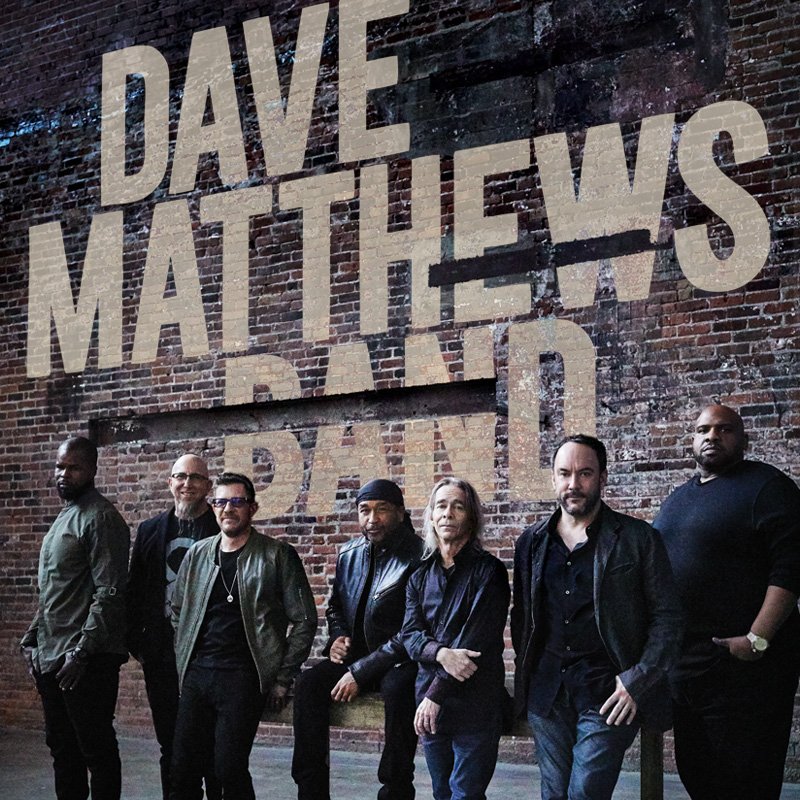 Seeing Dave Matthews Band live in concert never gets tiring as all of their shows are a different experience as they perform a variation to their songs. Making fans extra excited for what could be in store for them as each and every single DMB concert is one of a kind. Globally known for being the master of improvisation, Dave Matthews Band sure know how to surprise fans, but still give them the satisfaction of their classic material. This fresh take on how to perform, has given them even more credibility and so it's no wonder people are traveling far and wide to catch them on the stages across North America!!
Dave Matthews Band was formed in 1991, and is composed of singer-songwriter and guitarist Dave Matthews, bassist Stefan Lessard, drummer/backing vocalist Carter Beauford and saxophonist LeRoi Moore. The band lost their saxophonist, Moore, due to an unexpected death in 2008. Filling-in on his spot was Grammy Award-winner Jeff Coffin (of BÈla Fleck and the Flecktones). Over the years, additional members were added to the line-up: Boyd Tinsley ñ violin, vocals, mandolin, flute; Tim Reynolds ñ electric guitar and Rashawn Ross ñ trumpet, backing vocals. With their groundbreaking studio releases, including six consecutive studio albums debut in the top spot of the Billboard charts – these guys just haven't stopped touring throughout the years!
Just some of Dave Matthews Band's impeccable tracks include the likes of; "Ants Marching," "Satellite," "Too Much," "Crash Into Me," "Don't Drink the Water," "Stay (Wasting Time)," "The Space Between," and "Funny the Way It Is." To date, they have sold over 30 million albums worldwide. And it just keeps on going…
2019 is shaping up to be yet another enticing and exciting year for the incredible group – so whatever you do this summer, make sure to put Dave Matthews Band on your must-see list and get down to Jiffy for a night you won't soon forget!