Jiffy Lube Live | Bristow, Virginia
Dave Matthews Band comes to Jiffy Lube Live on Saturday, June 11th 2022 as part of their upcoming North American 2022 tour. DMB is one of the most successful bands in American rock music history, and every time they are ready to step onto a stage, they have huge audiences waiting for them. Throughout 2020, Dave Matthews conducted various live streams as charity events, but fans longed to see the rock legend and his band return to the stage, and if you want to see DMB live in concert, get your tickets ASAP before they are sold out! This is Jam-rock fusion at its very best, playing from their extensive back catalog and throwing in some super unique covers makes every DMB show worth watching.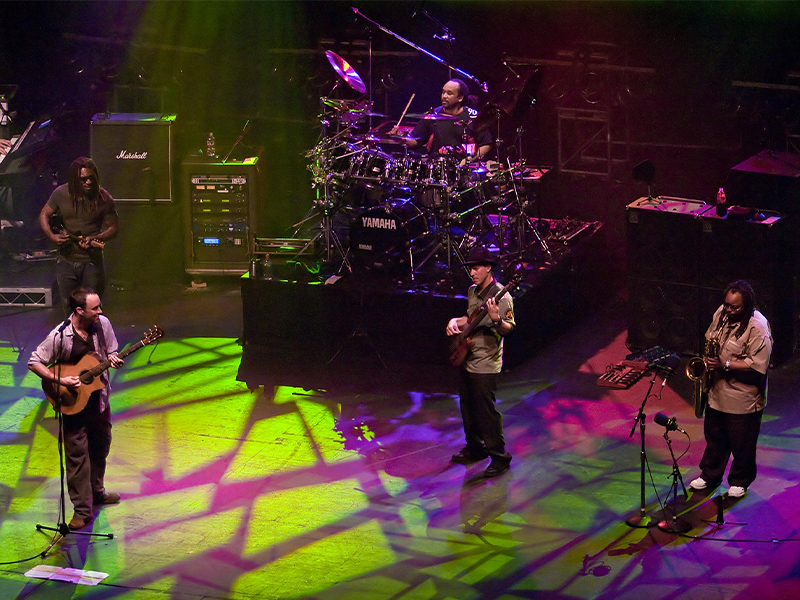 Dave Matthews Band is back for another exciting North American tour in May and runs through September. The band will also perform several two-day shows alongside a string of single events lined up for the trek. The last performances will take place at the famous Hollywood Bowl in L.A on September 19th and 20th.
DMB recently became the first band to have seven consecutive albums reach number one on Billboard 200. Their latest release, Come Tomorrow, became an instant hit and sold the highest number of copies for an album within a week. Their astounding success makes them one of the most successful rock bands in the world since their inception in 1991. Their music is heard, streamed, and performed worldwide, and the demand for their tours remains seriously high. The band has sold more than 20 million concert tickets and 38 million CDs and DVDs. They have sold more than 33 million albums in the U.S alone. Fans believe that DMB truly delivers a unique experience every time they're on stage. The band is known for pulling off unique performances and performing the same songs differently, in an entirely new light. If you're a DMB fan, you need to get your tickets right now because they may be gone very soon!