Jiffy Lube Live | Bristow, Virginia
Get ready to raise the dead, Virginia! Dead & Company are coming to haunt Jiffy Lube Live on Wednesday, August 18th, 2021. The super group Dead & Company rise from the ashes of the Grateful Dead and head on out on tour once again, Bob Weir and his merry band of not quite dead rockers and some rather spritely youngsters are ready to rock the grave one more time, grab your tickets now to the best deathly band still rocking the planet, these are selling so fast it makes the dead spin in their graves!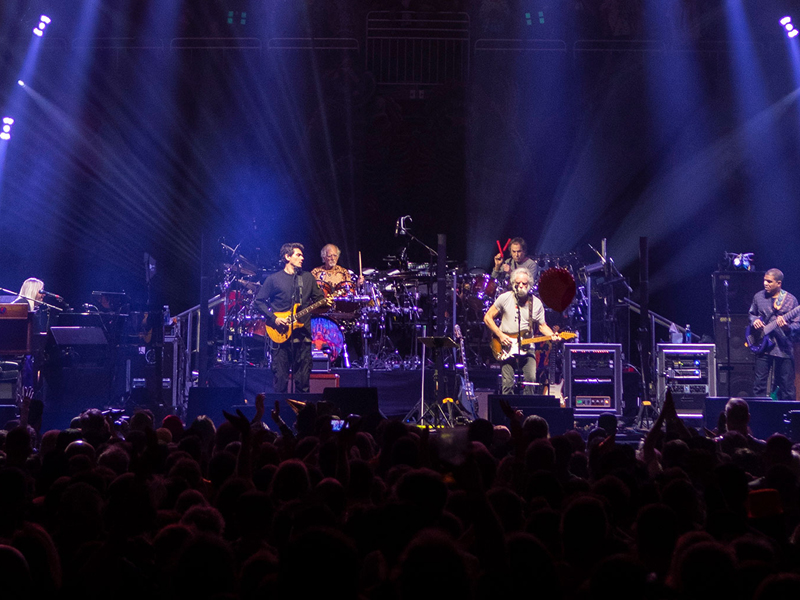 The other original members of the Grateful Dead are drummers Mickey Hart and Bill Kreutzmann, otherwise known as "the rhythm devils," these guys spent the last half century in a fearless Apache dance of weird experimentation and deep meditative rhythm and groove. Today, they offer the band their unparalleled expertise and authenticity and Jeff Chimenti deftly handles keyboards, as he has in nearly all Dead-related endeavors and bands since the beginning of 1997. Meanwhile, bassist Oteil Burbridge operates his secret weapon, an offering of abyssal funk licks and soulful vocals, most notably on the set list linchpin "Fire on the Mountain." The wild card, of course, has always been John Mayer, the polarizing blues guitarist and occasional pop singer-songwriter, who deserves yeoman's credit for partially submerging his own solo identity in service of the supergroup. Reverently and impressively channeling Garcia's crystal liquid guitar solos, Mayer graciously understands the band's traditional taxonomy has been reversed. Even if the band was famously leaderless, Garcia offered to be the spiritual center as it were. In his quarter century absence, or non-absence, Weir has transformed himself from the titanium backbone of the band to the inheritor of Garcia's ragged mystic spirit.