Jiffy Lube Live | Bristow, Virginia
Disturbed, Breaking Benjamin, Alter Bridge & Saint Asonia comes to Jiffy Lube Live on Sunday 10th July 2016
Hit two birds, or rather two metalheads with one stone as Disturbed and Breaking Benjamin crash, smash, crumble, and break the silence and disturb the peace as they go on a double-headliner tour. And as if they are not loud enough, they've added Alter Bridge and Saint Asonia to open-up the show and get the volume pumping up. If you love metal, prove it with a ticket in your hand. Don't be left out, go and get your tickets now!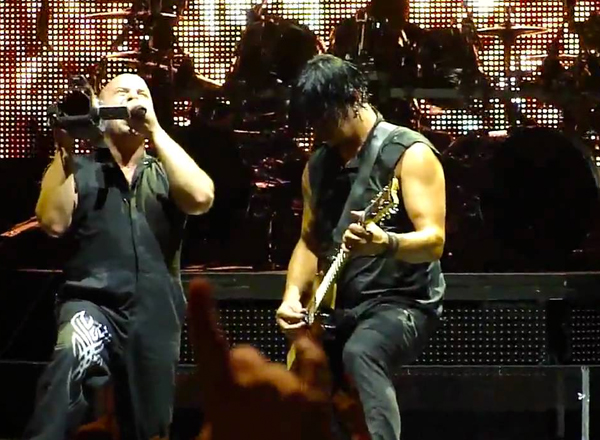 This double-headliner tour will come smashing into various cities and states all over the country. Disturbed and Breaking Benjamin, with Alter Bridge and Saint Asonia are reputed noisemakers that would give headbangers a taste of earth-shattering and electrifying paradise.
Vocalist David Draiman, bassist John Moyer, guitarist Dan Donegan, and drummer Mike Wengren are collectively known as Disturbed. Formed in 1994, this heavy meatal, alt-rock and nu metal outfit has released six studio albums to date, and five of which have all debuted at the top of Billboard 200. They went on a hiatus in 2011– going on their own separate ways to focus on solo endeavors. They returned in 2015 and released their first album in five years.
Angst-ridden lyrics, crunching guitars, and raging choruses are Breaking Benjamin's most swelling trademarks. In the US alone, they have sold more than 7 million albums; and they have a bagful of gold, platinum, and multiplatinum collection of awards for the outstanding sales of their singles and albums. One of their albums has also topped the Billboard 200 charts. With several band member changes over the years, their current line-up include: founding member Benjamin Burnley, Aaron Bruch, Shaun Foist, Jasen Rauch
and Keith Wallen.