Jiffy Lube Live | Bristow, Virginia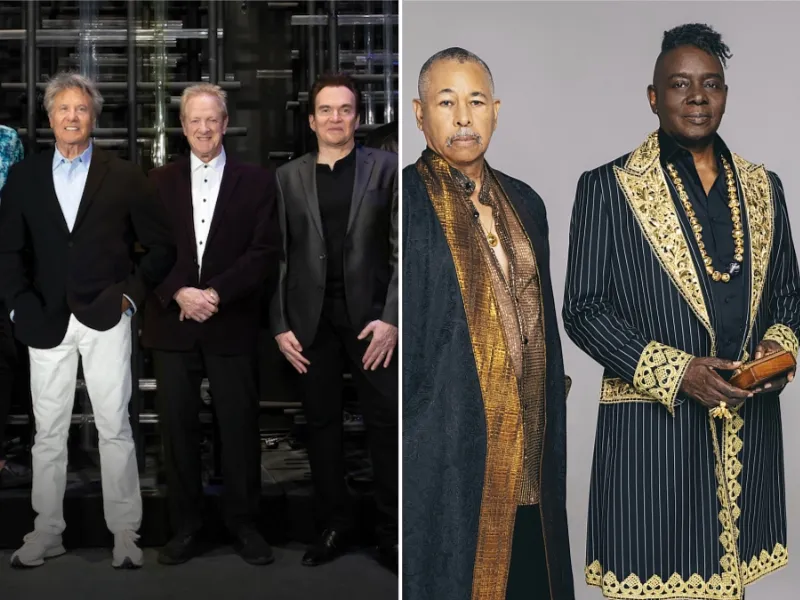 We are pleased to announce that two of the most successful and critically-acclaimed bands are coming to Bristow, Virginia! Earth, Wind & Fire and Chicago have just revealed plans on an upcoming 2024 tour dubbed as the Heart & Soul 2024 Tour. This Live Nation produced tour is taking the two groups across North America, and yes, it includes a stop in your city!
Earth, Wind & Fire and Chicago are joining forces in bringing back their renowned co-headlining tour. They will perform live at the Jiffy Lube Live on Friday, the 2nd of August, 2024. This limited 30-city tour is something you would not want to miss! It's not often that two of the most iconic R&B and soul groups come together for one big show - so grab the chance while you can!
Tickets to see Earth, Wind & Fire and Chicago are on sale right now. If you want to get your hands on tickets, you need to secure them right now! Click 'GET TICKETS' before the show sells out!
Be ready to groove in the ultimate "Boogie Wonderland" because Chicago and Earth, Wind & Fire are teaming up again for the Heart & Soul Tour in 2024! It's like a dream come true for rock and funk fans. Starting July 10 in St. Louis, these legends are hitting the road for a 30-date tour. They're making pit stops in big cities like California, Nashville, Houston, Phoenix, and of course - they didn't forget to make a stop in Toronto, Ontario!
These guys aren't new to the co-headlining scene. They first joined forces in 2004, then reunited in 2015. They even pumped it up a notch the next year with Heart & Soul 2.0. Now, they're back at it again, bringing the classics and the vibes.
We mean… just imagine Chicago belting out "Saturday in the Park," and Earth, Wind & Fire throwing down the infectious "Let's Groove." It's like a double whammy of musical greatness. They're not just doing their own thing either – after each rocks their own set, they're teaming up for an encore that's gonna blow everyone's minds. The Rock and Roll Hall of Famers are gonna take fans on a journey through their iconic hits, and it's gonna be pure magic. Summer 2024 is gonna be one for the books!
According to a press release from Live Nation, this upcoming tour "brings together the timeless music of Chicago and the iconic catalog of Earth, Wind & Fire for one unforgettable night of music filled with epic sets from each artist that will culminate in an encore performance with both bands on stage together."
Whether you're dying to hear hits like "Make Me Smile," "25 or 6 to 4," "Saturday In The Park," and "Does Anybody Really Know What Time It Is?" or want to hear the classics "Let's Groove," "September," or "Reasons".... this show has exactly everything you need.
It's all happening at the Budweiser Stage and you wouldn't want to miss it! Secure your spots at the show before tickets sell out!