Jiffy Lube Live | Bristow, Virginia
Country music fans are in for a treat this August 5 as two of the top-notch country stars will perform on one stage. Catch country outlaws Eric Church and Cody Jinks as they set the Jiffy Lube Live stage on fire with their electrifying performances. Get ready for the fusion of Church's contemporary outlaw songs and Jinks' classic outlaw country and Southern rock tunes. As part of Church's massive North American tour dubbed "Outsiders Revival Tour," the concert will surely excite all country music fans in Virginia. Church is known for his marathon sets and energetic performances on stage. Thus, you can expect nothing but the best from the "Kill a Word" hitmaker. And with Cody Jinks as a guest? What more can we ask for? Well, you need to hurry placing your ticket orders because tickets will likely sell out soon. Click the "Get Tickets" link to reserve yours.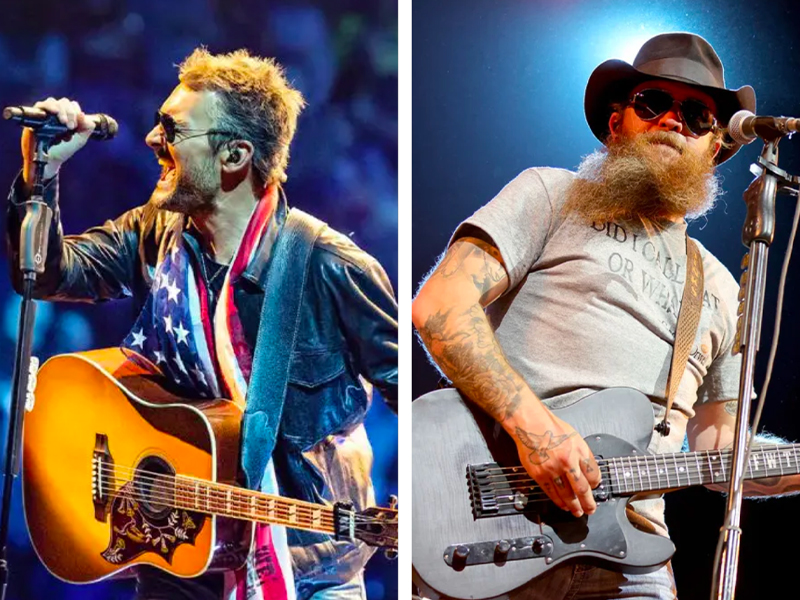 The country music scene may have been saturated with bro-country singers who sing sugary country-pop tunes, but there are a few genuine ones who defy the mold and stand out because of their unique sound. In the sea of country songs that tackle similar themes of trucks and beer, Eric Church stands out as a genuine renegade. With influences from Waylon Jennings and Johnny Cash, Church was able to bring out the best of his country chops through a number of hit songs that dominated the charts. From humble beginnings in the late 2000s, Church has shown his overt country outlaw posture. His debut album, "Sinners Like Me," introduced his brand of music to the world. Thanks to his Billboard-topping singles, including "How 'Bout You," "Two Pink Lines," and "Guys Like Me," he has shown beaming promise and immense potential to be the next big thing in country music.
Six more albums later, Church is regarded as one of country music's most notable stars. He has won six ACM awards, four CMA's, and 10 Grammy nominations. His latest album, "Heart & Soul," released in 2021, was a massive success, charting in different territories and being nominated for "Best Country Solo Performance" at the 63rd Annual Grammy Awards.
This 2023, the "Heart on Fire" hitmaker will be embarking on a concert tour dubbed "Outsiders Revival Tour." This is Church's first tour in the country's outdoor venues after 13 years. Thus, fans can expect that he will be bringing the big guns in this series of shows. Church is set to perform in over 30 cities this summer, and he is bringing very special guests with him. Whiskey Myers, Cody Jinks, Jelly Roll, Ashley McBryde, Lainey Wilson, Parker McCollum, Elle King, and many others will perform alongside Church as guests.
In his Bristow, Virginia stop, Eric Church will be accompanied by another country outlaw master Cody Jinks in performing at the Jiffy Lube Live stage. Jinks is a former metalhead artist who found success in country music through his brand of classic outlaw country and Southern rock style. He is known for his hits "I'm Not the Devil," "Must Be The Whiskey," "Somewhere Between I Love You and I'm Leaving," "Wish You Were Here," and "The Way I Am," among many others.
Don't miss seeing these two artists sing their lungs out in performing at the famous Virginia venue. Get your tickets for their Jiffy Lube Live show on August 5, 2023. Click the "Get Tickets" link to reserve your tickets early.