Jiffy Lube Live | Bristow, Virginia
Soak up some Summer Sun as Fall Out Boy, along with Bring Me The Horizon, Royal & The Serpent, and Carr, comes to Jiffy Lube Live on the hot day of July 19. This concert is going to be a blending of emo rock, metal, alt-electro-pop, and pop rock. Music mania is an understatement if you experience this once-in-a-lifetime lineup. With Fall Out Boy in the lead, crushing and powerful entertainment is to be expected. With their upcoming album "So Much (for) Stardust" coming out this March, refreshing music is sure to be heard and felt in this Viriginian Amphitheater. Ticket sales have begun! Get yours now before they sell out!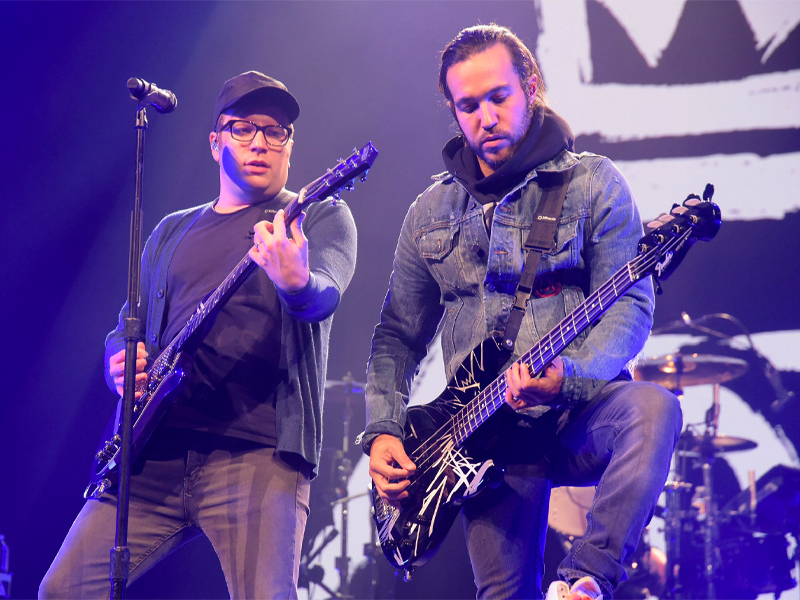 Starting as an emo band, Fall Out Boy has become one of the defining music figures of the 2000s and the 2010s. Their genre-defying sounds have been characterized by the genres of pop rock, emo, pop, alternative rock, emo pop, power pop, and punk rock. Among the band members are lead vocalist and guitarist Patrick Stump, bassist Pete Wentz, drummer Andy Hurley, and guitarist Joe Trohman. Their songs such as "Sugar, We're Goin Down," "A Little Less Sixteen Candles, a Little More "Touch Me," Thnks fr th Mmrs," and "Centuries" have made them one of the best rock bands to ever exist. They have influenced bands like Panic! at the Disco and left a big legacy in pop culture.
Evolving from grinding death metal music to mellifluous metalcore, the English rock band Bring Me The Horizon has continued to rise to the pantheon of rock bands. From their gritty and screaming first release, "Count Your Blessings," to their dialed-down melodic 2013 album "Sempiternal," the band has learned to find their footing. Currently, the band consists of lead vocalist Oliver Sykes, guitarist Lee Malia, bassist Matt Kean, drummer Matt Nicholls, and keyboardist Jordan Fish. They are best known for songs such as "Can You Feel My Heart," "Diamonds Aren't Forever," "Drown," "Throne," and "It Never Ends."
Royal & the Serpent pushes forward alt-electro-pop sounds, led by singer-songwriter Ryan Santiago. Her distinct decisive vocals and blues-tinged sounds were first heard in her single "Temperance," released in 2017. She has released multiple EPs such as "Get a Grip," "Searching for Nirvana," 'If I Died Would Anyone Care," and "Happiness is an Inside Job."
Blending bedroom pop and fizzy rock sounds, CARR is among the rising artists in the indie scene. Pleasing anyone that could hear her music, she has released bops like "Bed Head," "Loser," "Shampoo," and "Airheads."
Coming to the Jiffy Lube Live in full force, do not miss the chance to see live the Fall Out Boy with Bring Me The Horizon, Royal & The Serpent, and Carr on July 19. Tickets are now available. Get yours now!