Jiffy Lube Live | Bristow, Virginia
This September, you can celebrate your love for Latin music by checking out one of the most revered Mexican groups around! Regional Mexican-urban fusion band Fuerza Regida is coming to Bristow, Virginia, for a one-night spectacle! On Saturday, 16th September 2023, fans can anticipate a plethora of hits, such as "Bebe Dame," "Dijeron Que No La Iba Lograr," and "Ch y la Pizza," among others! The performance is guaranteed to light up the Jiffy Lube Live and get the audience singing and dancing along to Fuerza Regida's high-energy set list! The band, known for their urban music mixed with Norteño tunes, has received wide critical acclaim for creating "music for the people!" This show in Bristow is part of the band's highly-anticipated tour, consisting of 18 major cities across North America! If you want to be part of this incredible experience, hurry and score tickets before it's too late!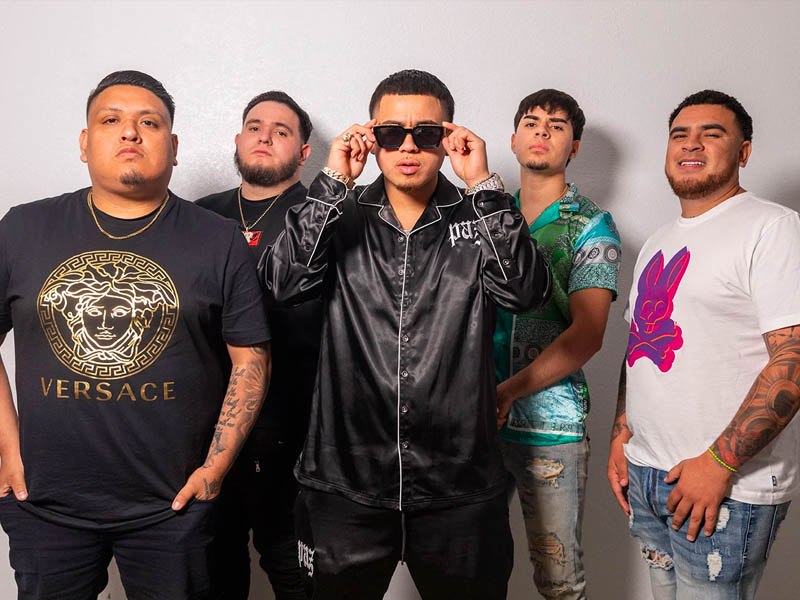 Urban-regional Mexican fusion has changed the way people listen to Latin music. Fuerza Regida is responsible for infusing their traditional roots with modern music, making it more appealing to younger listeners. Since debuting in 2015, singer Jose Ortiz Paz, requinto player Samuel Jaimez, tuba player Jose Garcia, tololoche player Moises Lopez, and guitarist Khrystian Ramos have been delivering originals and covers to eager audiences. They began as a small group from San Bernardino, California, and grew into one of the hottest Latin bands around.
Last year, Fuerza Regida dropped their latest record, Sigar Hablando. The album was led by the phenomenal hit "Bebe Dame," performed with the rising Latin band Grupo Frontera. The single has amassed over seven million streams since its release, and it entered the Billboard Hot 100 chart, peaking at number 91. This served as a milestone for the band since it was their first entry into the chart. Over at the Latin charts, "Bebe Dame" peaked at number 5 on the Hot Latin Songs.
When it comes to entering Billboard's Latin charts, Fuerza Regida has been a regular contender for the past few years. In 2018, they released the Hot Latin hit single "Radicamo En South Central." The song served as the band's breakout hit. Singer Ortiz Paz credited the song for giving them many opportunities. Thanks to the song, Fuerza Regida was discovered by Ramon Ruiz from the legendary group, Legado 7. This resulted in record deals with Rancho Humilde and Music Lumbre.
Representing the new generation of Mexican musicians, Fuerza Regida finds inspiration from various influences – from regional Mexican artists like Adriel Camcho, Los Tigres Del Norte, and Hijos de Barron to American performers like Tupac and Travis Scott. This eclectic taste in music is evident in the band's iconic hits, like "Sigo Chambeando" and "Malos Pasos."
In an interview, Ramos mentioned they chose to mix their influences because they don't want listeners to put them in a box. "We don't want people to think that we play a specific type of genre. We want people to know that Fuerza Regida is capable of much more."
Catch the sensational Fuerza Regida this September at the Jiffy Lube Live by scoring your tickets now!