Jiffy Lube Live | Bristow, Virginia
It's time to take your seats for the Game of Thrones Live Concert Experience as it comes to Jiffy Lube Live on Sunday 15th September 2019! The talented composer Ramin Djawadi has been preparing this incredible show to celebrate the full GoT series, that so many of us have been glued to the screens ever since it first premiered! Now as season 8 has come to a close, you can make the most of it and join it for the concert experience as the music is brought to life. Book your tickets right here –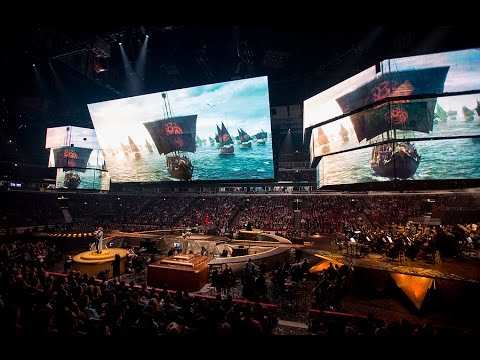 Game of Thrones might have come to an end but the experience hasn't! This Fall Jiffy Lube Live brings the Live Concert Experience to the stage and gives GoT fans yet another chance to celebrate the incredible series that has truly taken the world by storm for the past eight seasons on HBO. Game of Thrones is of course the EPIC TV adaptation from the George R.R. Martin's best-selling book series "A Song of Ice and Fire" and it's storyline had all of us on the edge of our seats, for each episode would bring of the script and the cast from the fantasy fuelled production.
If you are sad that it's over, don't worry, composer Ramin Djawadi has some tricks up his sleeve to bring all of the music from the groundbreaking show to life. Right in front of your eyes, for one evening only, you can expect to be immersed into an all rounded experience, with a performance of the soundtrack, along with a full orchestra, choir and also visuals to enhance the breathtaking audio.
Get ready for the Game of Thrones Live Concert Experience by securing your tickets above today!