Jiffy Lube Live | Bristow, Virginia
[MESSAGE FROM THE CLERGY]
We wish to inform you that Papa Emeritus IV is bringing fire, brimstone, and the theatrical performance of Ghost to Jiffy Lube Live on Thursday, August 24th 2023 with special guests Amon Amarth.
A Great darkness is upon us, Ghost's fifth set of unholy hymns has arrived and the time of the RE-IMPERATOUR is nigh! Gather the faithful, bring along your demented regalia, and join in the black mass with Papa Emeritus IV.
Fans, worshipers, and lowly travelers may now purchase tickets for RE-IMPERATOUR.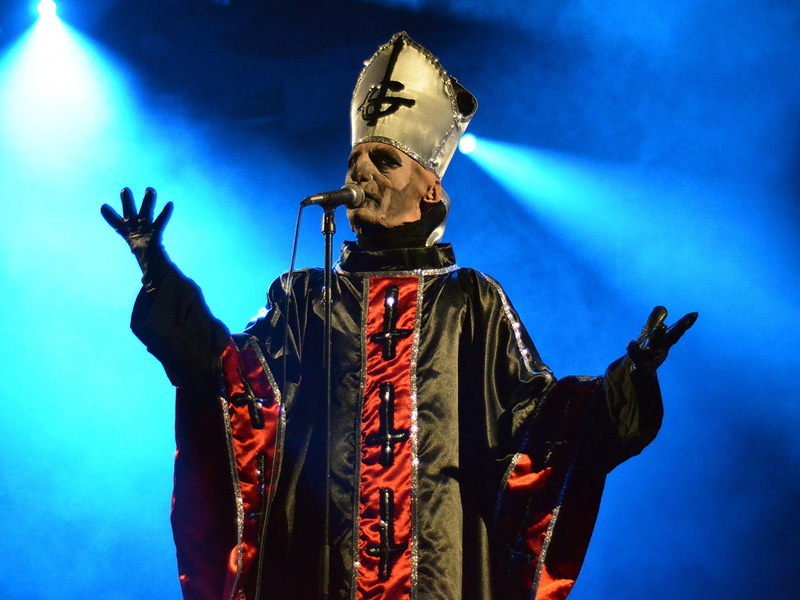 Ghost has been honored with a number of accolades in their native Sweden. Ghost has been awarded the Grammis, the Swedish equivalent of the Grammys given out by the American Recording Academy, for the past three years in a row. In 2014, for their album Infestissumam, they won the award for Best Hard Rock/Metal Album; the following year, they won for their album Meliora; and in 2016, for their EP Popestar. Additionally, in 2016, they were awarded the prestigious Grammy for Best Metal Performance for the song "Cirice," which was featured on Meliora. In 2019, they received additional Grammy nominations for Prequelle for Best Rock Album and "Rats" for Best Rock Song. Impera, the band's fifth studio album, was released in 2022.
Since the band's inception, in 2006, Ghost has maintained a strictly anonymous existence. The various frontmen never gave interviews, instead press duties were handled by the Nameless Ghouls. During an interview, it was suggested that the band's music had become more "radio-friendly" and that they were being accepted into the mainstream in the United States, a Nameless Ghoul responded that their music was banned in all major chain stores, most late-night television shows, and most commercial radio stations in the United States. "So, yes, mainstream America is absolutely welcoming us with open legs." he remarked.