Jiffy Lube Live | Bristow, Virginia
ALL OF YOU HARD ROCK FANS, LISTEN UP!!! GODSMACK and STAIND are heading out on tour, and YOU are needed to ROCK your heads off as they bring you the BEST music performed to the BEST standard ever! This co-headlining tour will set out on a MASSIVE 25-city journey, starting on JULY 18 at the Hollywood Casino Amphitheatre in St. Louis and ending on AUGUST 31 at the Germania Insurance Amphitheatre. This part of the trek comes to JIFFY LUBE LIVE on Saturday, July 22nd, so be sure to have that date marked out on your calendar and start counting down the days. YES, it will be that good, and YES, it will be the time of your life. All you have to do is head up top of this page and click the"GET TICKETS" button to secure your spot. It only takes a few minutes to complete this really simple process. Whats a few minutes for hours of fun and memories to last a lifetime, huh?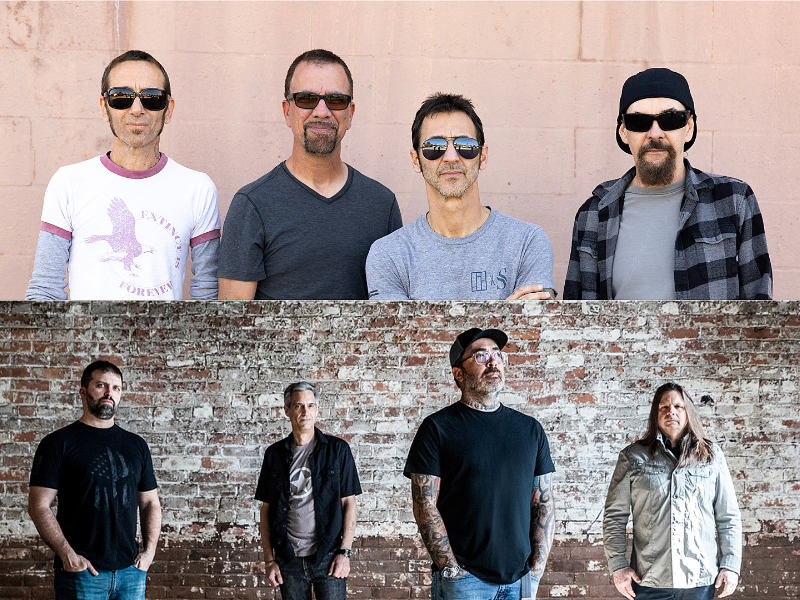 This world would be a really dry place without LEGENDS, GODSMACK. These guys have HARDROCK pulsing in their veins since their inception in 1995 and the fans love them to point where THREE of their albums, FACELESS, IV, and THE ORACLE made it to the #1 spot on the BILLBOARD 200 ALBUM CHARTS in succession. ← Things like that don't just happen for nothing, they one of the BEST to ever do it.
Interestingly, GODSMACK, was asked to write a song for the movie, THE SCORPION KING which they did and was called I STAND ALONE. That song went to #1 on ROCK RADIO and became the most played ACTIVE ROCK song in 2002 for a hugely successful 14 weeks. PRINCE OF PERSIA, WARRIOR WITHIN featured this exact song in its game play.
NOW on tour with a brand new album, LIGHTING UP THE SKY, this infamous group is on tour with co-headliners STAIND. The two have collaborated in the past, sharing the stage in 1998, and that was a HOT showing indeed.
STAIND, just like their tour brethren, started out in 1995. They hit the radio waves running with their debut album, DYSFUNCTION which made it to the top spot on the HEATSEEKERS charts. That album would climb all the way up to the number 74th spot on BILLBOARDS 200 ALBUM charts and produced the anthems, JUST GO, MUDSHOVEL and HOME.
Due to their numerous accomplishments in the industry, including SEVEN studio albums and EIGHT top 10 singles that led to over 15 million album sales, they have earned their status as ROCK royalty. Oh, and how can we forget that incredible single, IT'S BEEN A WHILE which has become one of the most played songs in modern rock radio history.
These two ICONS really complement each other very well indeed, and that is why you really can't afford to miss out on this once-in-a-lifetime opportunity to witness brilliance unfold in front of your eyes. Be sure to grab your tickets right HERE and NOW on the website before it is too late!!!