Jiffy Lube Live | Bristow, Virginia
Bristow Fire Breathers, you are in for a treat this Sunday, the 14th of August, as the Grammy-Award-winning band, Imagine Dragons will let you experience the heat of their "Mercury Word Tour" in the famous Jiffy Lube Live. Join the genreless band, composed of Dan Reynolds, Wayne Sermon, Ben McKee, and Daniel Platzman, in an evening of memorable hits and new songs from their latest album, "Mercury: Act 2." Join thousands of other Fire Breathers in Bristow's famous outdoor amphitheater to celebrate the music and influence of the trailblazers in the music industry. Grab your tickets now and prepare to experience Imagine Dragons this summer. See you there!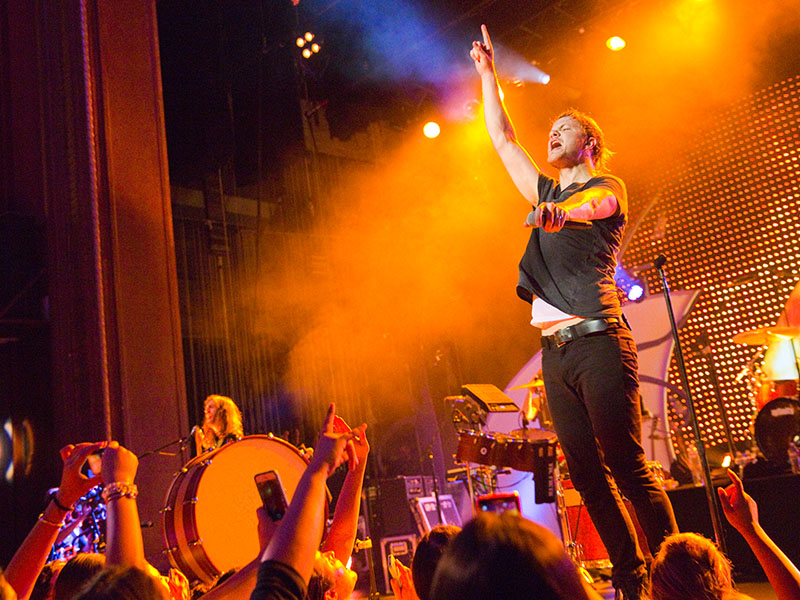 Once dubbed by the New York Times in 2015 as "a Rock' n' Roll survivor by any definition … a unicorn, an unlikely survivor of the Darwinian hunger game that happily culls the weak and irrelevant," Imagine Dragons continue to prove that they can push the boundaries of what Rock n' Roll should be.
The band has constantly reinvented itself by giving its fans hits that can't be boxed into a specific genre. They continually showed their versatility by experimenting in genres such as EDM, RnB, rap, and reggaetón, combining them with classic rock. Thus, they were able to solidify their claim of being "genreless" — proving that artists do not have to be limited to a singular sound to gain a fan base.
Their massive hits from their 5 successful albums include "Radioactive," "Thunder," "Believer," "Whatever It Takes," "Enemy," and "Demons," among many others. The band won its first Grammy in 2014 for the diamond-certified global smash "Radioactive" from their debut album, "Night Visions."
Moreover, Imagine Dragons are known in the concert circuit to highly regard their live performances. They use the frenetic energy of life on the road to infuse their music with both raw tension and intense vulnerability. In addition, they are known to use their shows as a platform to talk on pressing issues that affect society, such as mental health, gun violence, and other hard-hitting topics. Indeed, they are more than a band — they are genuine role models and influencers!
And in this year, Imagine Dragons will bring their "Mercury World Tour" concert to Bristow, Virginia's Jiffy Lube Live. Catch them together with specials guests Macklemore and Kings Elliot this August 14. We can recall Macklemore's hit "Thrift Shop" with Ryan Lewis as his most successful song. Kings Elliot, on the other hand, is a London-via-Switzerland newcomer known for her songs "Call Me A Dreamer" and "Dancing Alone." See these two promising artists warm up the crowd before the one and only Imagine Dragons take center stage. See you there!