Jiffy Lube Live | Bristow, Virginia
Pop and rock fans alike prepare to be delighted! The incredible Imagine Dragons are extending their "Evolve," tour into 2018, accompanied by the amazing Grace VanderWaal! Hitting the Jiffy Lube Live on Monday 2nd July 2018! Get your tickets NOW!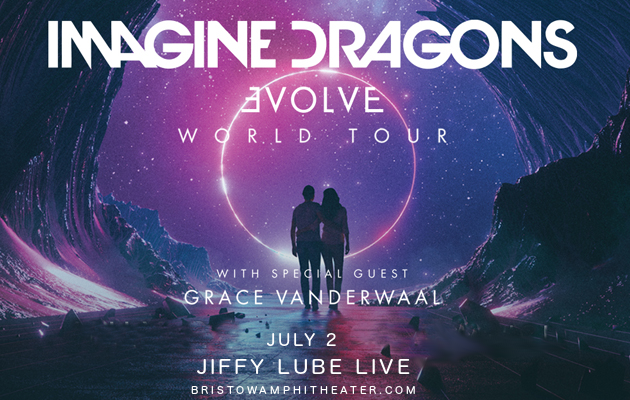 The band's latest album, "Evolve," arrived in June last year and was a massive success, to nobody's suprise. Featuring the smash hits "Thunder," "Believer," and "Whatever It Takes," "Evolve," was nominated for a Grammy at the 60th Annual Grammy Awards.
The title tells the band's whole story – constantly and artfully blending genres, Imagine Dragons have never been scared to embrace new sounds. "One of the reasons we called our band Imagine Dragons is so we had no boundaries," stated singer Dan Reynolds. "We created music that was all over the map because we didn't want people to expect power chords on my guitar or a simple pop song every time. We wanted the leash to be gone and for us to be able to run wild in the field."
Get ready to run wild on July 2nd 2018 singing along to all Imagine Dragons' new songs live! have you got your tickets yet???