Jiffy Lube Live | Bristow, Virginia
We're never ones to look a gift horse in the mouth, and neither should you, grab this chance to see Jason Aldean: Back In The Saddle Tour riding into Jiffy Lube Live on Saturday 16th October 2021 with two very special friends, Hardy & Lainey Wilson. All these guys have brand-new albums out right now, so this is going to be a spectacular gig! Grab your tickets right now for your chance to hear Jason Aldean's album, 9, HARDY's album, A ROCK, and Lainey Wilson's album, Sayin' What I'm Thinkin', live for the very first time!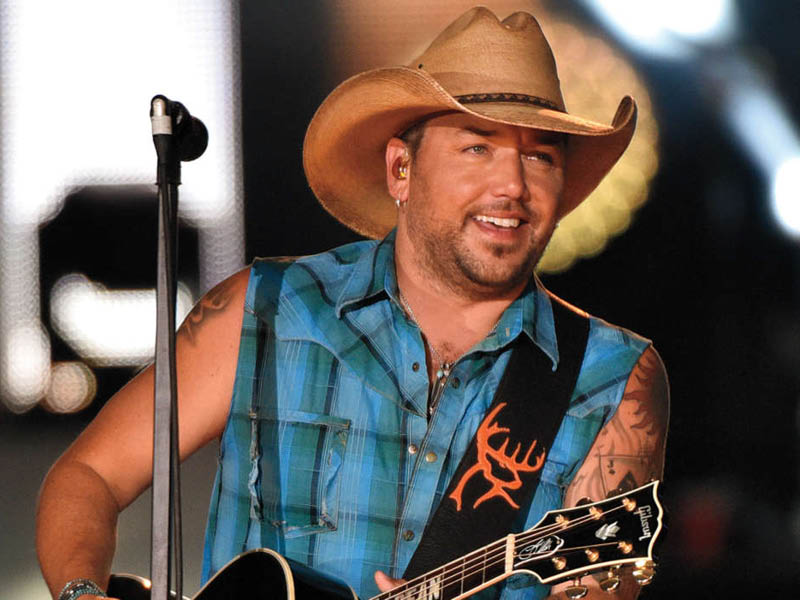 Jason Aldean has seen trends come and go, and he even helped make some new ones along the way, like introducing mainstream Country-music to the heavy riffs of hard rock with his song, Hicktown, the timed beat of hip-hop with, Dirt Road Anthem, and the slick rhythm of R&B with, Burnin' It Down. With 23 Number Ones, and all eight of Aldean's previous studio albums having been certified Gold or Platinum by the RIAA, its no wonder that, 9, is doing so well, debuting at No. 2 on the Billboard 200 chart and also at No. 1 on the Top Country Albums Chart.
HARDY puts his signature loud-and-rowdy stamp on modern Country music as both an artist and a CMA and ACM-nominated songwriter. His debut album, A ROCK, released September 2020 is a boundary-pushing collection following 2019's countrified mixtape HiXTAPE VOL. 1 – praised by Billboard as "one of the most ambitious projects of the year." The pride of Philadelphia, MS continues to "embody that classic Country spirit while pushing the boundaries of modern radio music" says American Songwriter. His brand-new album, A ROCK, earned four PLATINUM-certified #1 singles in just over 18 months.
Lainey Wilson has fast become one of Nashville's most buzzed about newcomers thanks to a fiery live show, on-stage swagger all combined with her memorable storytelling makes the singer a mainstay on countless artist to watch lists. Her debut album, Sayin' What I'm Thinkin', came out in February 2021 with the lead single, Things a Man Oughta Know, had reaching the top 30 of the Billboard Country Airplay and Hot Country Songs charts.