Jiffy Lube Live | Bristow, Virginia
Exciting news for Country fans as Jason Aldean, Thomas Rhett & A Thousand Horses are all coming to perform LIVE at Jiffy Lube Live on Saturday 1st October 2016! Jason Aldean will be bringing his energetic big sound to the stage on his Gonna Know "We Were Here" tour, titled after his groundbreaking new single…
"This song pretty much sums up how I feel like me and my fans live our lives," Aldean says in a press release. "That same excitement is what we feel out there on the road every night, which made it a great name for next year's tour.
These highly anticipated are all ready selling like hotcakes – so be sure to grab your tickets for this unforgettable night!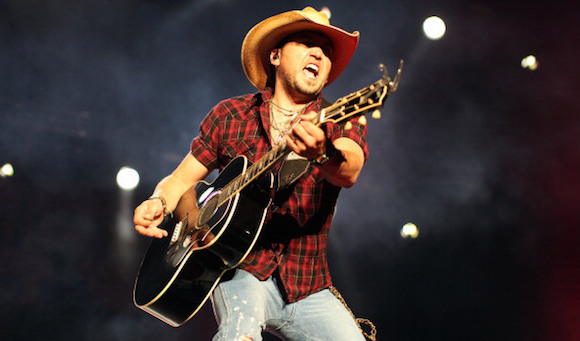 With a move to Nashville in 1998, Jason Aldean signed a songwriting contract with Warner Chappell Publishing, he began to write and live his life with pure dedication to his musical ambitions for the next few years. After his powerful ballads caught the attention of fans and the industry alike, he was able to release his 2005 debut album through an independent label called Broken Bow Records – this is when the magic happened! His first record certified platinum and six more studio albums afterwards followed in the same footsteps. Jason's 2012 album Night Train certified as double-platinum and his 2010 album My Kinda Party certified as triple-platinum!
To this day, Jason Aldean tours almost constantly, with wild and electric performances and has album sales of over ten million, with fourteen singles reaching number one on either the Hot Country Songs or Country Airplay charts, and a further eight in the top 10! This mighty reputation continues to be long standing and has fans returning every year to see the talented star in concert.