Jiffy Lube Live | Bristow, Virginia
Like the man himself, Jelly Roll's latest concert is quite the thing of majesty. On August 11th, 2023, you can catch the "Backroad Baptism" tour at Jiffy Lube Live. Special guests Ashley McBryde, and Struggle Jennings will add to the excitement. Collectively, these phenomenal creators will astound and amaze you, leaving you with a treasure trove of unforgettable memories that will last you a lifetime. You must purchase your tickets immediately before they are all gone. The quick and easy procedure can be started immediately by clicking the "Get Tickets" button.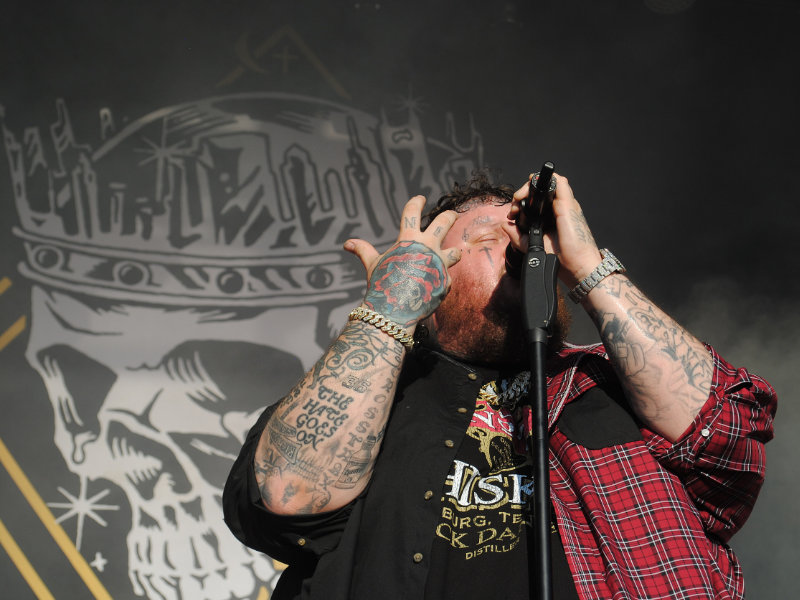 A long way has Jelly Roll come since his birth in December 1984 (when he was still known as Jason DeFord). His talent was quickly recognized, and he began working with other prominent figures in the music business to become one of the most in-demand country and rap artists.
The release of "Pop Another Pill" with Lil Wyte in 2010 and the song's subsequent success on YouTube are often cited as the beginning of his career. After Jelly Roll spent years honing his skills, his song "Son of a Sinner" became a smash hit on country radio, reaching the number one spot. This phenomenal performer has achieved success on his own and with other artists, with shows consistently selling out and a total of over four billion streams (and counting).
Jelly Roll has announced a new tour called "Backroad Baptism" in honor of his many accomplishments. The tour will feature a slew of incredible special guests who are sure to set the city ablaze. If you want to see this once-in-a-lifetime show, you shouldn't wait. Your journey to the best show of the year can be completed in a matter of minutes after clicking the "Get Tickets" button.