Jiffy Lube Live | Bristow, Virginia
It's that time of year that we've all been waiting for as Jimmy Buffett hits the Jiffy Lube Live on the Saturday 4th August 2018! The incredible feel good singer and guitarist along with his band will be hitting the stages across North America this summer! Here's your chance to be there so don't wait too long and get ready for an unforgettable night by booking your tickets in advance today! It's going to be wild!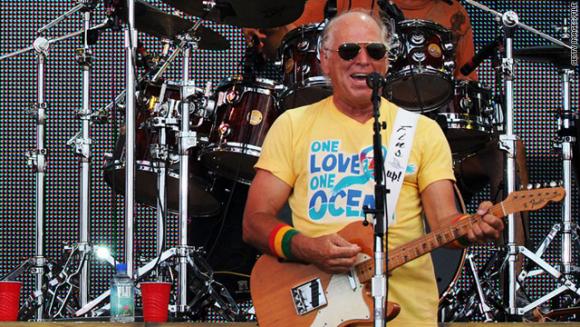 Jimmy Buffett is an absolute favorite on the live music scene with his island style lifestyle, he brings the fee good factor to each and every one of his performances. Some of his biggest songs to date include "Margaritaville" and "Come Monday". Magaritaville pushed his career into the limelight and hit the 234th on the Recording Industry Association of America's list of "Songs of the Century."
With his free spirited songwriting approach, he travels around and gains a dedicated following fan base where-ever he goes, known of course as "Parrotheads." If you feel like you are or want to be part of his movement then be sure to catch this guy in concert as anyone will tell you – he's a pleasure to watch and won't disappoint!
Born in 1946 in Mississippi, Buffett began his upbringing in Alabama and started his passion for music in school, learning trombone to start off and after college, he went on to work for Billboard Magazine in Nashville, the heart of Country. Here he learnt to slowly realise that he could combine everything he loved most and to this day is one of the most prominent multi-taskers around! Behind two restaurant chains, writing best selling material and acting. As well as his hobbies such as Sailing – all of this has helped to shape his sound into the genre we all know and love him for. The Flip Flop and aviator look is Jimmy Buffett to a T, put in a backdrop of the coast and it's the perfect picture.
2018 brings Jimmy to the stages across North America with an exciting stop off at Jiffy Lube LIVE – so if you are starting to plan your spring time and make sure it's done with style then this is bound to be at the top of your list. Book your tickets online today, click above for more information!