Jiffy Lube Live | Bristow, Virginia
The legendary Jimmy Buffet is back on tour with his Coral Reefer Band! The "Margaritaville" singer is embarking on a twenty-date tour across North America, and he is stopping by Jiffy Lube Live on Saturday, 6th August 2022! One of America's most beloved entertainers, Buffet is back at doing what he loves best, performing live music in front of his fans! For this show, fans can expect Buffet to cover hits and fan favorites, including "Son of Son of a Sailor," "Fins," He Went to Paris," and "Cheeseburger in Paradise." Get your tickets now and escape to paradise with Jimmy Buffett and the Coral Reefer Band live at Jiffy Lube Live!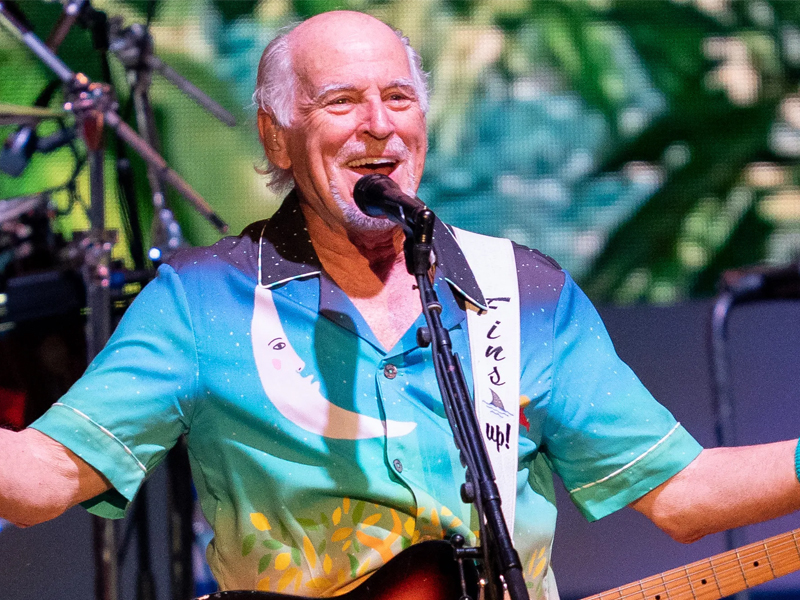 Singer-songwriter, entrepreneur, author, and actor are the many professions that Jimmy Buffett is currently undertaking. Although his recorded net worth was at a whopping $550, Buffett remains a musician by heart. "I consider myself more of a performer than anything," Buffett mentioned during an interview with Billboard. The musician who built his empire from the "Margaritaville" success maintained his island escapism concept throughout his career.
"Margaritaville" was Buffett's breakthrough single from the album Changes in Attitudes. The song, released in 1977, was highly-successful, peaking at number eight on the Billboard Hot 100 chart. In 2016, the song was inducted into the Grammy Hall of Fame for its cultural and historical significance.
From the success of Margaritaville, Buffett opened a chain of restaurants with the same name. Later, Margaritaville would expand to retail stores, casinos, and resorts. Eventually, the empire expanded internationally to countries such as the Bahamas, Jamaica, Turks and Caicos, Ontario, and the Cayman Islands.
Buffett has released 29 studio albums over five decades of his career. His unique style of music, which he refers to as "gulf and western," blends country, folk, pop, and rock. In 2020, Buffett released his thirtieth album, Life on the Flip Side. The album debuted at number 2 on the US Billboard 200 chart and number 1 on the US Top Country Albums chart.