Jiffy Lube Live | Bristow, Virginia
John Mayer is coming to Jiffy Lube Live on Friday 25th August 2017!
If you're a fan of John Mayer than be sure to catch him as he embarks on his North American tour for Summer 2017! He will be bringing a wide range of his Blues/Pop/Rock songs to the LIVE stage… get ready to sing along to all of your favorites such as; "Gravity" "Daughters" "I Don't Trust Myself (With Loving You)" plus many many more, all performed by his trio band!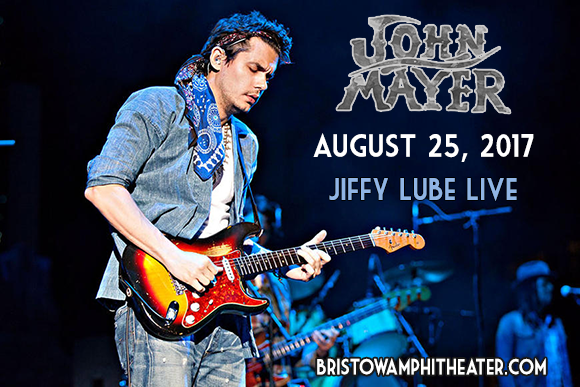 John Mayer truly needs no introduction as he is much loved all around the world for his classic songwriting abilities. His music crosses over genres, with a tint of commercial sound so it's no wonder that he appeals to the masses! If you love great music, then there's a good chance you're a fan of John Mayer, for his captivating solos and soulful licks.
The Grammy Award winning artist puts his heart and soul into his songs and can be seen most through his lyrics, that are full of bittersweet moments as he talks about love and heartache in a less obvious way. He also tends to switch between sensitive on the acoustic to shredding on the electric guitar, this range of styles showcases just how talented he is. Get ready to see him perform LIVE this coming Summer – you won't regret it!