Jiffy Lube Live | Bristow, Virginia
Australian country superstar, Keith Urban is coming to rock Jiffy Lube Live on Saturday 27th August 2016! Keith has been crafting up a storm by releasing little snippets singles such as the Grammy-nominated "John Cougar, John Deere, John 3:16," and the beautiful "Break on Me." The dates will feature Nashville vocalist, Brett Eldredge, who toured with Urban as a special guest on his 2014 "Raise Em Up Tour". Now the time has come that we've all been waiting for!
"It's the greatest show ending on earth that I've ever heard. That might be my next move. I'm always trying to work more on how to connect and how to do things more intimately in that large setting."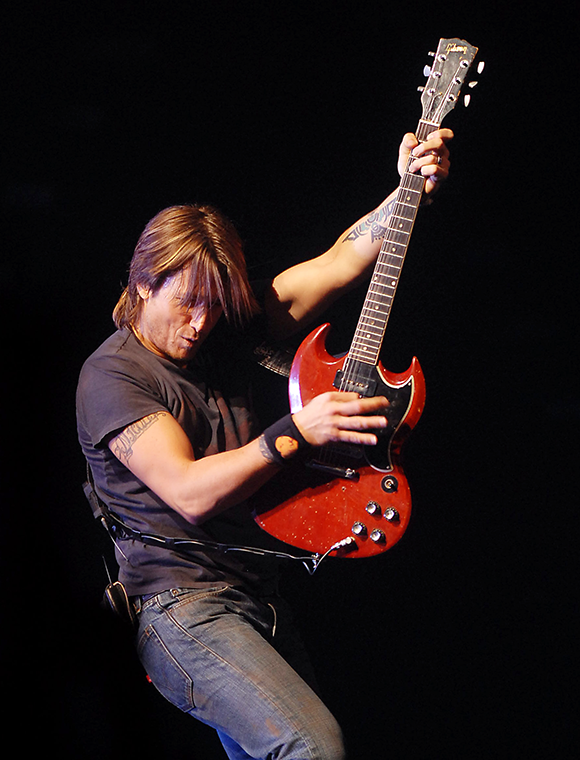 Keith Urban is embarking on a worldwide tour to give fans a show like they have never experienced before: with an incredible collection of songs, by performing all the classics plus brand new material, making these particular dates one of a kind.
With an incredible career that has lasted 26 years and counting, Keith Urban has transformed the country scene in Australia and crafted himself an award winning recognition around the globe!
Back in 1991, he released his self-titled debut album which charted four singles in Australia before moving to the United States the following year. It wasn't long before his music would smash the U.S. charts, in 1999 he released the album 'Keith Urban' and almost over the night it certified platinum and included one of the biggest country tracks, "But for the Grace of God".
Year by year, Keith Urban has continued to impress, with the amazing "Somebody Like You", released on his 2002, Golden Road, it was named by Billboard as the biggest country hit of the entire 2000s decade! The album's fourth single, "You'll Think of Me", earned him his first Grammy. And his fourth American album, produced three more number 1 singles and became his highest-selling record to date, earning 4× Platinum certification.