Jiffy Lube Live | Bristow, Virginia
Ladies and gentlemen, tickets are now available to see the magnificent Lindsey Stirling & Evanescence! Coming to Jiffy Lube Live on Tuesday 24th July 2018, this show is one of the most talked about events of the year, and you can see why! As Evanescence bring a BRAND NEW ALBUM – but like never heard before as they turn their sound towards a groundbreaking electronica record! Grab your tickets now!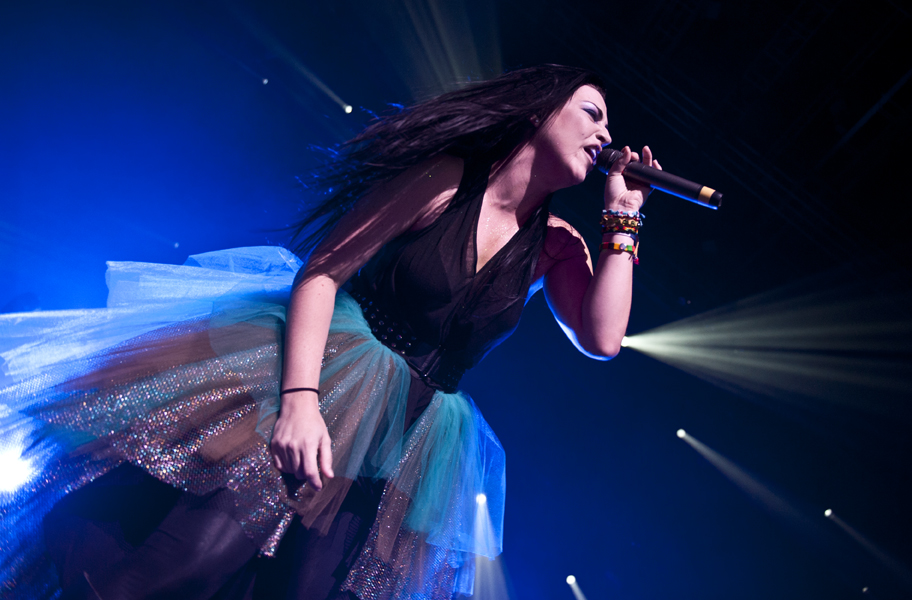 Evanescence are one of the most popular rock bands during the early 2000's, formed by Amy Lee and the original guitarist and songwriter, Ben Moody. From the word go since they first met in 1994, they started performing in and around the Little Rock area. After much debate and decision making on what their band name would be they settled on Evanescence which means to disappear or fade away.
Their debut album fittingly titled, 'Fallen' was an instant success and seriously pushed them into the limelight and towards mainstream status and created an entire look that fans went crazy for. Their biggest record to date that still to this day is in many fans hearts and will be for years to come.
In the early 2000's their lineup included the sensational Amy Lee on vocals and Ben Moody's friends, John LeCompt, Rocky Gray and Will Boyd, all of whom worked on Evanescence's earlier songs. And further down the line, changed slightly and continued to rock out stadium shows, not just in the US but around the globe.
Their first album, Fallen stayed int he top 10 for a consecutive and impressive 43 weeks! And later sold a total of more that 17 million worldwide! An ultimate triumph that the world was so impressed by, other songs include; 'Bring Me To Life' 'Going Under' 'Lithium' 'Hello' and more…
Now in 2018 they are ready to showcase another incredible album – are you ready?! Book tickets above today!