Jiffy Lube Live | Bristow, Virginia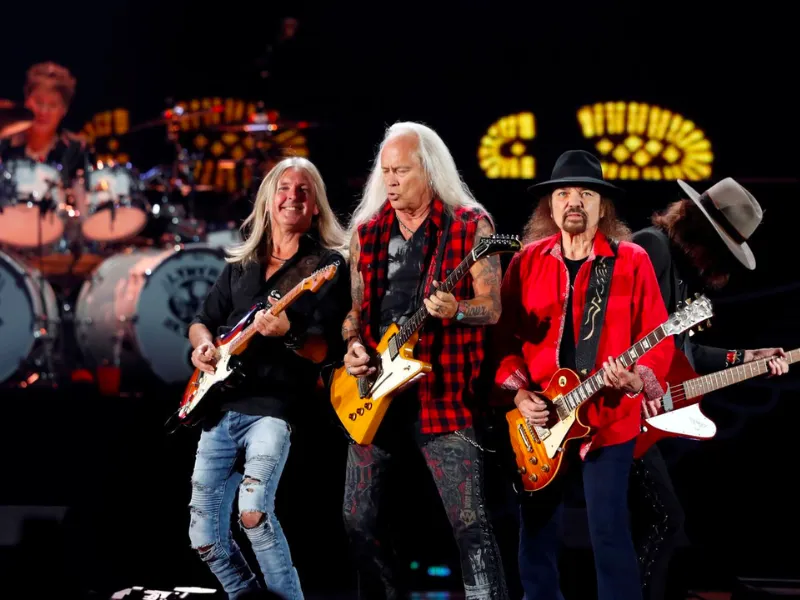 Lynyrd Skynyrd and ZZ Top are continuing a successful run of their Sharp Dressed Simple Man tour. The bands have announced additional dates beginning in March 2024 and it includes a stop in Bristow, Virginia! They're kicking off a 36-show run from March until September and it's going to be crazy.
Catch a co-headlining show by Lynyrd Skynyrd and ZZ Top at the Jiffy Lube Live on Sunday, the 8th of September, 2024. The Outlaws are also joining the show as the opening act so you can expect that this is going to be a massive event! If you're a huge rock fan, you would not want to miss this show. It's not often that three amazing bands all come together in a concert like this!
Tickets to see Lynyrd Skynyrd and ZZ Top in Bristow are on sale right here. Get your tickets by clicking 'GET TICKETS.' Go ahead and secure yours before the show sells out!
Southern rock legends Lynyrd Skynyrd and ZZ Top are teaming up once again! Following a successful co-headlining run in 2023, the bands announced that they're extending the Sharp Dressed Simple Man Tour right until 2024. If you're one of the fans who didn't get to catch them live, you finally have the opportunity to do so when they arrive in Bristow, Virginia. The 2024 tour will run from March through September and it includes 36 dates across the country.
"Skynyrd Nation!! We heard ya! We're bringing the Sharp Dressed Simple Man Tour with @ZZTop to a city near you in 2024," wrote the "Sweet Home Alabama" group on X (formerly Twitter). "We can't wait to celebrate 50 Years of Skynyrd with you!"
Lynyrd Skynyrd's current members are Rickey Medlocke, Johnny Van Zant, Michael Cartellone, Mark Matejka, Peter Keys, and Keith Christopher. The band kicked things off back in 1969. Their debut album, "Pronounced 'Lĕh-'nérd 'Skin-'nérd," hit the scene in 1973. That means they've been rocking it out officially for a whopping 50 years now! Time sure does fly when you're making legendary tunes.
Meanwhile, ZZ Top was formed in Houston, Texas also in 1969. They are well-known for their dazzling live performances and humorous lyrics. Also, who can forget the matching appearances of Gibbons and Hill? The sunglasses, hats and long beards were all the rage back then. Some of their most famous hits include "Gimme All Your Lovin'", "Sharp Dressed Man", and "Legs," which gave them all the exposure they deserved.
Now, these two bands are ready to hit the road as co-headliners once again. This isn't anything new though because back in 1999, the two had already been on a string of successful co-headlining shows across North America too! 2024's Sharp Dressed Simple Man Tour is taking them to Bristow and you better not miss out.
The Outlaws are the official openers for the show in Bristow. Active since the 1960s, this band has also made a name for themselves as a solid Southern rock band.
Get your tickets today!