Jiffy Lube Live | Bristow, Virginia
Are you ready for an unstoppable hip hop line-up that will leave you gagging? This summer the Legendary Nights Tour comes to Jiffy Lube Live on Tuesday 17th September 2019, bringing you a sweet-ass line-up of five rappers at the top of their game! Meek Mill will be performing a headline set, dropping tunes from last year's Championship, and Grammy Award-winner Future will be co-headlining with new material from The Wizrd and Save Me! Not only that, but YG and Mustard, and Megan Thee Stallion will be performing!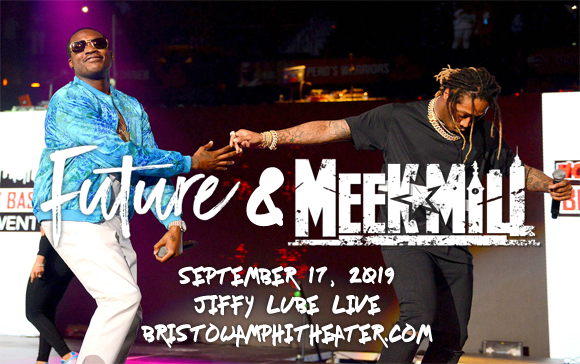 Meek Mill has been taking the rap world by storm since the release of his debut album Dreams and Nightmares in 2012. Not only has he released three hugely well received albums since then on his own label imprint, Dream Chasers Records (including last year's number one album, Championships), but he's also known for his appearances on MMG's Self Made compilation series, which launched the singles "Tupac Back" and "Ima Boss".
Grammy Award-winner rapper Future has released six recordings that debuted at number-one on the US Billboard 200 since his debut in 2012, including: DS2 (2015), What a Time to Be Alive (2015) (in collaboration with Drake), EVOL (2016), FUTURE (2017) and HNDRXX (2017), with the latter two releases making him the first artist to debut two albums in consecutive weeks at the top of that chart.