Jiffy Lube Live | Bristow, Virginia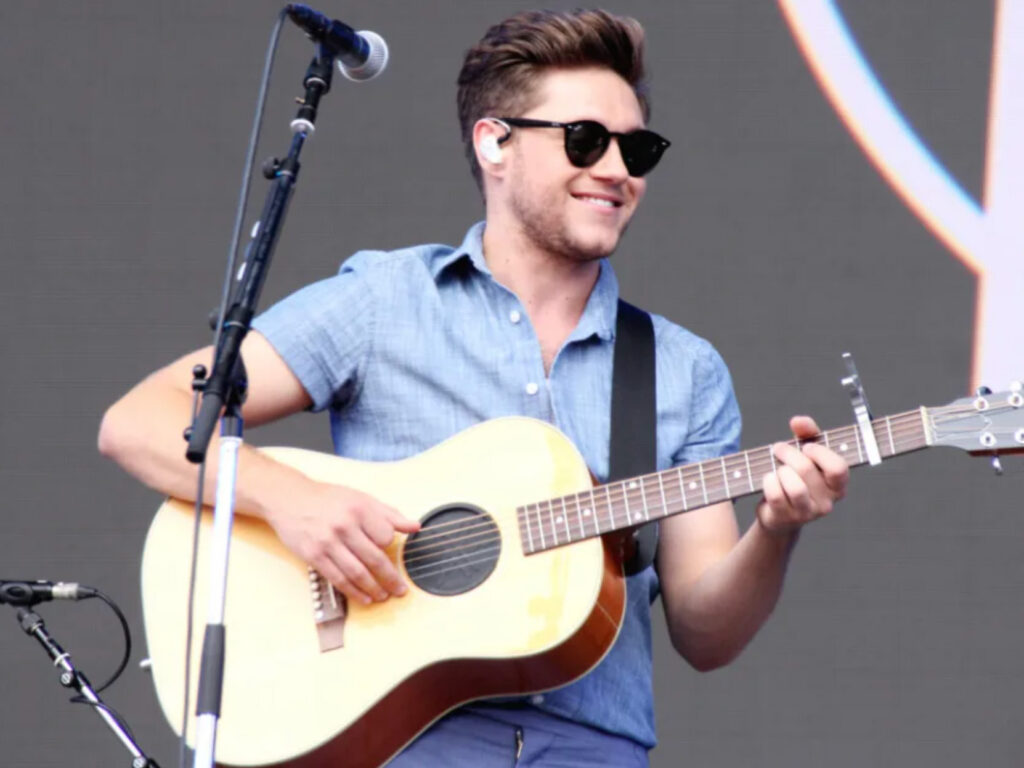 Get ready for a mesmerizing evening with Niall Horan at Jiffy Lube Live on Saturday, June 8th, 2024. This Irish music sensation, known for chart-toppers like This Town and Slow Hands, has captured hearts globally with his soulful melodies and perceptive lyrics. From his One Direction roots to his thriving solo career, Niall's impact on the music scene is undeniable. His numerous collaborations and well-received solo album reflect his musical genius, earning him widespread acclaim and a devoted fan base. Jiffy Lube Live's captivating outdoor setting perfectly complements Horan's enchanting performance. Secure your tickets now for an unforgettable evening, where Horan's exceptional talent and captivating artistry promise a heartfelt musical experience that will stir your emotions and invigorate your senses. Don't miss this rare chance to witness Niall Horan live on stage, shaping a memorable night of music that will leave you spellbound.
Get yourself ready for a euphoric evening as Niall Horan infuses Jiffy Lube Live with his enchanting charisma on Saturday, June 8th, 2024. Rising from the spirited town of Mullingar, Ireland, this heartthrob has carved a significant place in the hearts of fans worldwide, thanks to his captivating melodies and insightful lyrics.
Under the guiding influence of iconic bands like Fleetwood Mac and The Eagles, Niall Horan has charted a distinctive course in the music industry. Masterfully intertwining various genres, he's created a sound that is authentically his. His soul-stirring singles, This Town and Slow Hands, have become timeless anthems of love and longing, deeply resonating with fans around the world.
Jiffy Lube Live, known for its impressive outdoor setting, sets the backdrop for Horan's magical musical performance. As the sweet symphony of nature aligns with the rhythm of the music, you're bound to immerse yourself in a concert experience that will leave you breathless and yearning for more.
The meteoric rise of Niall Horan from his One Direction days to his successful solo career stands as a testament to his immense impact on the music landscape. With numerous chart-topping singles, collaborations with celebrated artists, and an acclaimed album to his name, he has demonstrated an extraordinary knack for producing music that forms a deep connection with a wide array of audiences. His unwavering commitment and extraordinary talent have won him not only critical acclaim but also a passionate global fan base.
This event presents a precious opportunity to witness the captivating charm of Niall Horan live on stage. Secure your tickets now and prepare for an evening awash with mesmerizing music and emotionally engaging performances. Join us at Jiffy Lube Live on the beautiful evening of Saturday, June 8th, 2024, for a spellbinding musical expedition that promises to touch your heart and thrill your senses even after the last note fades away. Get ready to be entirely swept away by the undeniable talent and compelling artistry of Niall Horan as he crafts a night of music that will be forever carved in your memory.