Jiffy Lube Live | Bristow, Virginia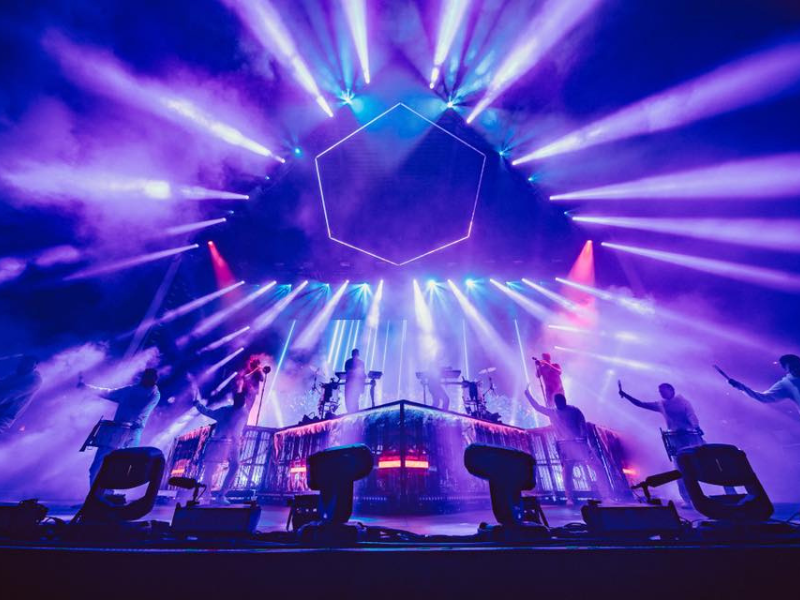 The Last Goodbye is an experience like no other. Odesza takes their audiences on a journey like no other. Finally, after a long wait, the second leg of the tour is set to arrive this year.
Following the success of last year's first leg, Odesza has been highly praised for giving the best live shows as electronic artists. They achieved international recognition and even turned one of their sets into a cinematic experience so that audiences can get a chance to experience it from any part of the world.
The Last Goodbye album is filled with hit singles such as "The Last Goodbye," "Better Now," "Love Letter," "Wide Awake," and more.
This year, Odesza is bringing their raved-about show to the Jiffy Lube Live on Tuesday, the 12th of September, 2023 - you don't want to miss this! They will bring special guests including Bob Moses, TOKiMONSTA, QRTR & Olan. These artists are sure to give you the night of your lives.
Call your friends and buy your tickets right now before the event sells out!
ODESZA's live concerts have become a modern legend, combining stunning visuals, excellent musicianship, pyrotechnics, and a fully immersive setting to create an ethereal feeling in any setting. Last year's tour sold over 450k tickets throughout its amphitheater run, including numerous sold-out, multi-night runs in their hometown of Seattle at Climate Pledge Arena, LA's Kia Forum, and New York's Forest Hills Stadium, among others (making them the first electronic artists to attempt such a tour).
They just announced that they will be kicking off the second leg of The Last Goodbye Tour following headlining performances at Governors Ball, Lollapalooza, Bonnaroo, Outside Lands and Electric Forest. Brace yourself for a sonic adventure like no other as Odesza mesmerizes audiences with their unique blend of captivating beats and ethereal melodies.
For this half of the tour, they are bringing along some very special guests including Bob Moses, TOKiMONSTA, QRTR & Olan. You don't want to miss out on this!
"ODESZA is meant to be seen, and heard, live." - Billboard
"a ticket selling, dance music force that raised the live performance bar for electronic artists" - Seattle Times
Immerse yourself in Odesza's show in this once-in-a-lifetime opportunity! They, along with their talented guests, are making their way to the Jiffy Lube Live on Tuesday, the 12th of September, 2023. This is going to be a night you wouldn't want to end.
Bob Moses, the Canadian electronic/dance sensation, has earned global acclaim and even won a Grammy Award for their remarkable remix of "Tear Me Up" by RAC. Garnering praise from critics and listeners alike, their unique sound continues to captivate audiences worldwide.
TOKiMONSTA, a Canadian DJ and producer, has fearlessly carved her path in the male-dominated electronic music and instrumental hip-hop genres. Rising above challenges, she has become a true inspiration - breaking barriers and establishing a flourishing career all her own.
In the world of solo DJs and producers, QRTR and Olan have joined forces to create an irresistible blend of rhythm, beats, and captivating vocals. Their latest release, "All U Need," is a must-listen, exploring the struggles of breaking free from toxic relationships and the exhilaration of finding acceptance in someone who embraces your true self.
Buy tickets to this event before it's too late! Click on "GET TICKETS" right now.