Jiffy Lube Live | Bristow, Virginia
Heads up Willie Nelson fans – the legendary artists is bringing the Outlaw Music Festival back for a much-welcomed second year, featuring a headline performance from Willie Nelson & Family, along with performances from Sturgill Simpson, Elvis Costello and The Imposters and Particle Kid!! It's going to be a show you'll never forget – get your tickets NOW and get on down to the Jiffy Lube Live for Sunday 27th May 2018!!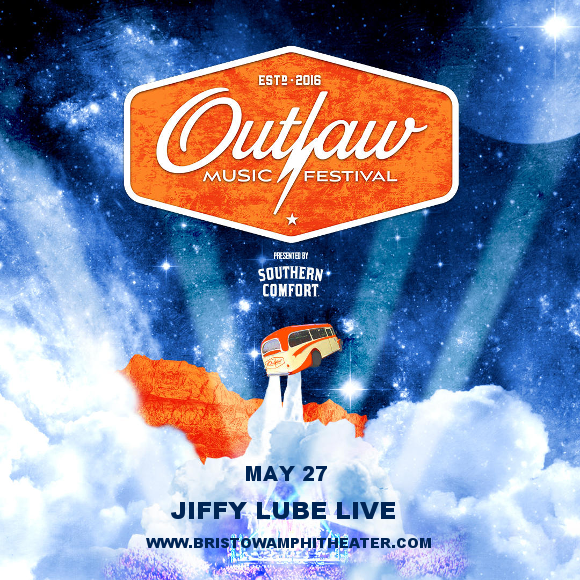 For more than 60 years, Willie Nelson has left a long and influential legacy. One of the pioneering forces in the outlaw country genre of the 60s, which developed as a rebellious reaction to the more typical and restricted Nashville sound of the time, he's never been one to follow anybody's rules! Many of the songs he wrote in the 50s, signed to D Records, including "Crazy," "Hello Walls," "Funny How Time Slips Away," and "Pretty Paper" have since become country standards. After signing with Atlantic Records in 1973, Willie Nelson started to develop his own genre of outlaw country, releasing the albums "Shotgun Willie," and "Phases and Stages," followed by the universally acclaimed "Red Headed Stranger" in 1973. In the 80s, he joined |The Highwaymen," a supergroup comprised of Willie Nelson, Johnny Cash, Kris Kofferton and Waylon Jennings. Since then, Willie Nelson has continued to make music and tour, incorporating a wide variety of genres into his music including jazz, folk, and reggae.
Don't miss your chance to see Willie Nelson and more live – get your tickets today!!