Jiffy Lube Live | Bristow, Virginia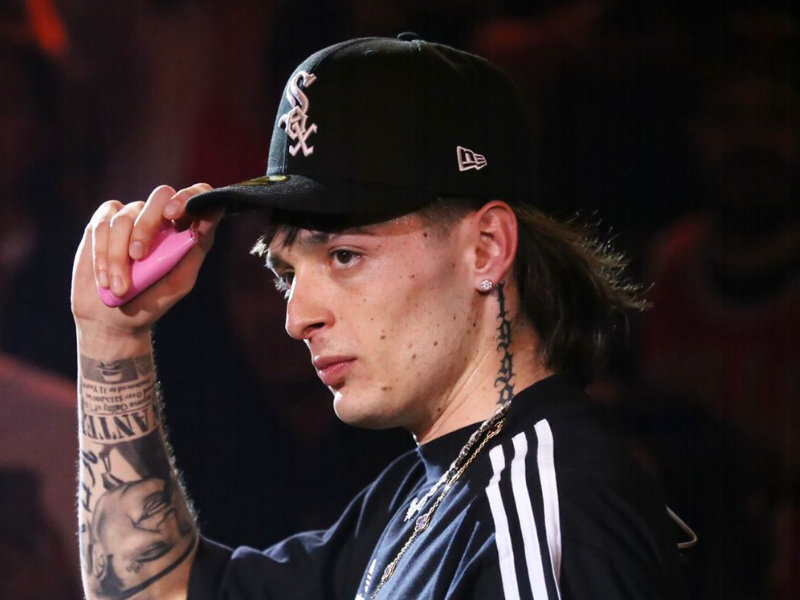 Fans of Peso Pluma in North America have a lot to be excited about because he is finally sealing the deal to perform stateside. It is literally a historic moment for the genre because he has never performed this side before. You can expect to be blown away by his magnetic charm, incredible stage presence, and well rounded set of hits, which will make for a truly memorable event. His unique delivery and style will leave audiences in a state of awe when he comes through for his "Double P" tour. This part of the trek will see him electrify Jiffy Lube Live on Friday, August 25, 2023. You cannot afford to miss out on this unique event, and with his legion of growing followers, you can expect tickets to sell out faster than you think. Grabbing your tickets would be hard, but don't worry, we've got you. All you have to do is click on the "GET TICKETS" button and follow some very simple prompts. It's super easy, safe, and secure, so get it done right now!!!
Peso Pluma is one of those acts that everyone can't help but respect. His sheer determination has turned him into one of the genre's pioneers, and Latin music fans are always in heat, waiting for his next show. Born on June 15, 2023, he was given the birth name Hassan Emilio Kabande Laija but adopted his stage name after conversing with boxer Marco Antonio Barrera, who thought he looked like a featherweight (the literal Spanish translation of Peso Pluma) champion owing to his slender figure.
Despite not coming form a musical background at all, he decided to make the move into music by learning how to play the guitar using online videos. He would also write down his lyrics in his diary, it was like therapy for him and all in spite of ridicule from his peers. These two things would really help him hone his craft.
In 2020, he released his first album, Ah y Qué?, and in 2021, he released his second album, Efectos Secundarios, both of which didn't see much success. It was later in 2022, when he released the single "El Belicón" with Raul Vega, that it all changed for the better. Using social media outlets such as Tik Tok, YouTube, and Instagram, the single gained a lot of traction and featured an inspired video where the two artists played drug cartel members.
From then on, his name shot into the stratosphere, and fans couldn't get enough of him. The EP, "Sembrando," gave audiences five brand new songs and was released in April 2022. Later, that same year, he released the single "AMG," which became an astounding hit, giving him his first top ten entry into the charts and the platform to start touring Mexican venues where he would perform to sold out crowds.
There are no signs of him slowing down, and his latest tour will now be coming to North America for what will be another first for him. In a historic move, fans in the States will get to experience the mammoth doing his thing live on stage, and no sane individual will want to miss out on any of the action. You cannot either, so be sure to grab your tickets right here and now before it is too late.