Jiffy Lube Live | Bristow, Virginia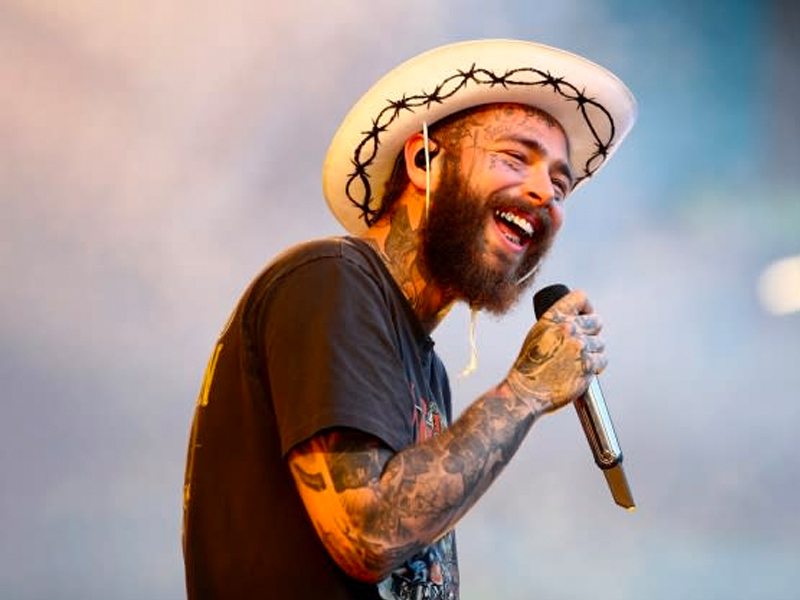 Seasons change and love goes cold, but good music stays forever. Pardon us for the cheesy song reference, but we can't think of any other way to express our excitement for the upcoming tour of the one and only Post Malone. The multi-platinum singer-rapper is again hitting the road this 2023 for another concert tour that will introduce songs from his latest album, "Austin." Dubbed "If You Weren't Here, I'd Be Crying," the tour will stop at Bristow, Virginia's Jiffy Lube Live on July 26. The outdoor venue is perfect for jamming with Post Malone and the hundreds of fans in Virginia. So feed the flame of that burning desire to see Post Malone live in concert. Get your tickets today and be among hundreds of fans singing along to his career-defining hits. Have no shame in singing—or screaming—along to the lyrics of "Wow," "Circles," "Sunflower," "Rockstar," and "Chemical," among many others. Tickets are now on sale, and you can get yours here by hitting the "Get Tickets" link.
Just when we thought that Post Malone would take a rest from playing stadiums and amphitheaters after the success of his "Twelve Carat Toothache Tour" this year, the multi-platinum artist is teasing his millions of fans with another highly-anticipated album, "Austin." And adding to the excitement of his upcoming self-titled record is another massive tour dubbed "If Y'all Weren't Here, I'd Be Crying Tour." The 27-year-old Grammy-nominated rapper-singer is down for another series of shows to promote the album, kicking off this summer on July 8 and is set to hit over 20 amphitheaters across the US and Canada.
If you are one of Malone's loyal fans who closely follow his journey, you'd be familiar with the two singles he dropped, "Austin" and "Mourning," that are part of his upcoming album. With these two songs teasing fans about what the entire album will be like, we can only guess that it will likely be a rock album to some degree. Malone assured his fans that he would be playing guitar on every song of the record. And with his affinity to the genre, most fans know that it is plausible that the multi-platinum artist will likely lean in that direction in his fifth studio album. After all, we all know that he is a big metalhead.
With the success of his previous records, the "Circle" hitmaker's fifth studio album will likely achieve the same fate — or even greater. It can be noted that Malone's first venture into the music industry, with his debut album "Stoney," was received warmly, reaching over 5 million unit sales in the United States alone and reaching multiple platinum certifications across many countries. This success was replicated in his subsequent albums: "Beerbongs & Bentleys in 2018, "Hollywood's Bleeding" in 2019, and "Twelve Carat Toothache" in 2022.
Regardless of what the album's commercial and critical success will be, one thing is certain: Post Malone is here to give you one hell of a summer tour. Catch him and his fantastic band this July 26 at the Jiffy Lube Live in their Virginia stop. The outdoor venue will be perfect for all fans to jam to his classic hits and newer songs. Tickets for the show are now on sale, and you can reserve yours here by hitting the "Get Tickets" link.