Jiffy Lube Live | Bristow, Virginia
RESCHEDULED FOR 31ST JULY DUE TO FLOODING
Metal fans get ready for the show of a lifetime! Marilyn Manson and Rob Zombie are teaming up once again for the return of the Twins Of Evil tour!! That's right, this year the Jiffy Lube Live will play host to two of rock's greatest shockers on Saturday 21st July Tuesday 31st July 2018! No service fees or shipping charges apply to any sales direct from this website – so grab your tickets NOW before they go!!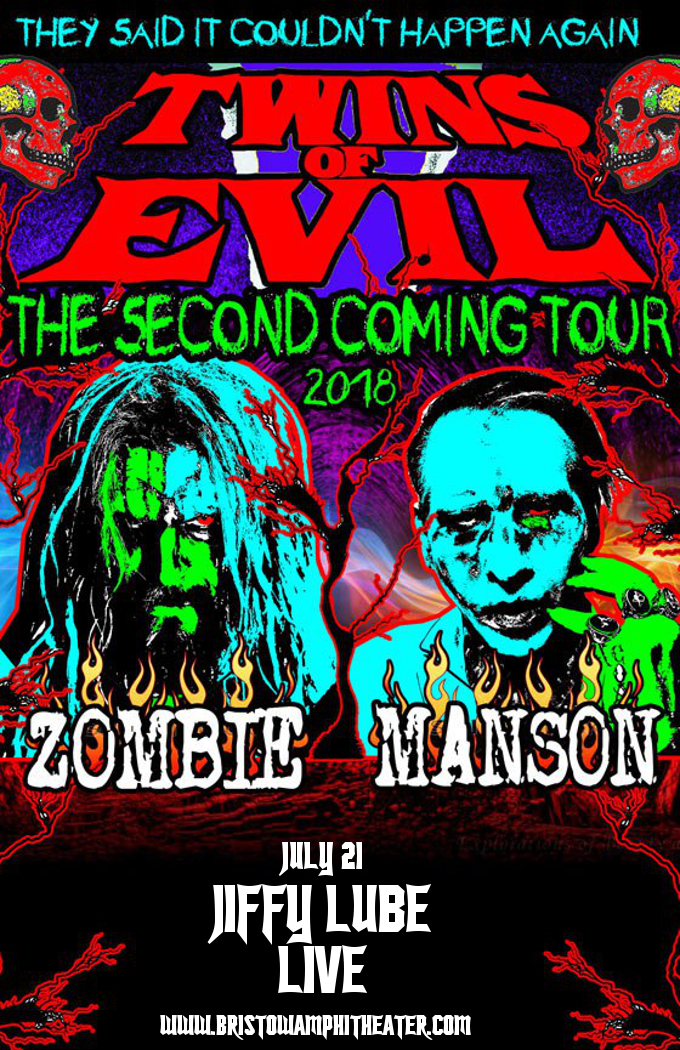 Rob Zombie has confirmed that a new album is in the works, and it's quite possible that it'll be out by the time you're seeing him live. As for Marilyn Manson, he's continuing his tour with Heaven Upside Down, his 10th album and the successor to "The Pale Emperor". The album is very different, said by many to be evocative of the star's earlier material. "When I listen to it objectively now, I think I let the unconscious part of my mind have the driving force on this," Marilyn Manson reflected in an interview – "And the subconscious part of my mind was delivering information to the conscious part of my mind, so that I could physically sing it. So I think I was working on all different levels."
Get ready to experience it all live – grab your tickets quick!!