Jiffy Lube Live | Bristow, Virginia
It is time to break out your face paint and top hats, because rock god and filmmaker Rob Zombie and heavy metal band Mudvayne co-headline at Jiffy Lube Live on Saturday, July 23rd, 2022. Rob Zombie and Mudvayne's Freaks On Parade Tour also hosts special guests, nu-metal and rock bands Static-X and Powerman 5000, of which Rob Zombie's younger brother, Spider One (Michael Cummings) is the frontman. Grab your tickets now!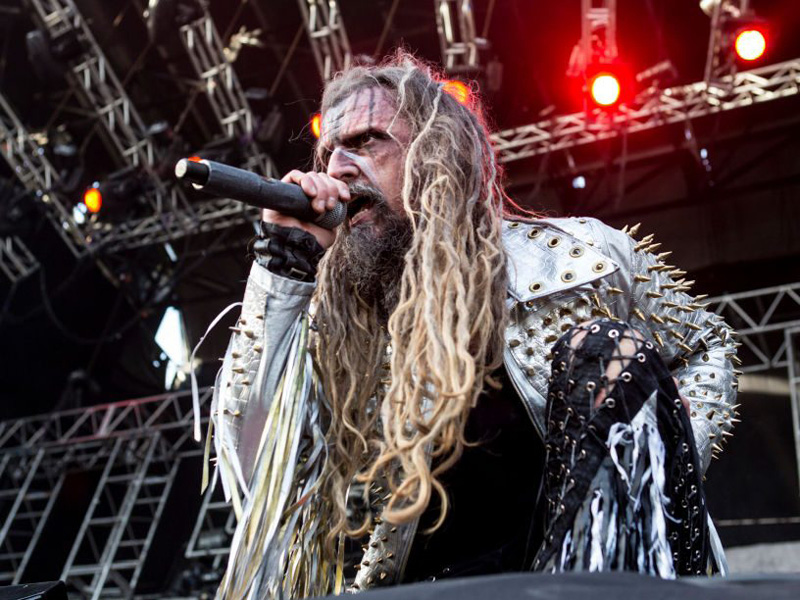 "Are you ready to party like it's 1999?" Zombie asks his fans, "Don't miss out on the party of the summer. Just like the good old daze."
Rob Zombie rose to prominence in the 90s as the frontman for White Zombie, a nontraditional heavy metal band that scored a bunch of huge rock hits like "Thunder Kiss '65," "Black Sunshine," "More Human Than Human," and "I'm Your Boogie Man." His solo career was even more successful, with his horror-inflected and retro stage show and recordings like "Living Dead Girl," "Dragula," and "Foxy, Foxy." Then he became a highly regarded horror director, helming his own works like House of 1000 Corpses and The Devil's Rejects, while also successfully rebooting the Halloween franchise.
Over the past two years, Rob Zombie has headlined 11 festivals. However, the outrageous shock-rocker hasn't mounted a proper tour since 2019. Freaks on Parade will also serve as the unofficial live debut of Zombie's 2021 album, The Lunar Injection Kool Aid Eclipse Conspiracy.
The heavy metal band, Mudvayne, formed in Peoria, Illinois, in 1996, they are known for their sonic experimentation, face and body paint, masks and uniforms. The band consist of guitarist Greg Tribbett, drummer Matthew McDonough, lead vocalist Chad Gray, and bassist Ryan Martinie. They won the MTV2 Award for "Dig" in 2001, and after releasing five albums and touring relentlessly for nearly a decade, Mudvayne went on hiatus in 2010.
On April 19, 2021, Mudvayne announced that they had reunited and would play their first shows in 12 years, followed by their first US tour in 13 years in 2022, and the members of Mudvayne have reportedly discussed the possibility of new material.