Jiffy Lube Live | Bristow, Virginia
Brace yourselves Smashing Pumpkins fans! The band has just announced a massive 26-date North American trek called The World is a Vampire Tour. The outing's name is a reference to an iconic line from one of their biggest hits, "Bullet with Butterfly Wings." The tour was announced in support of their recently released single "Spellbinding" and the final installment of their three-part album, Atum: A Rock Opera in Three Acts, which the final installment is set to release in May! On Thursday, 31st August 2023, Smashing Pumpkins will be bringing special guests, such as rock sensations Interpol and Rival Sons, to perform live at Jiffy Lube Live. This coveted show in Bristow, Virginia, is guaranteed to deliver an epic rock show packed with phenomenal hits, fan favorites, and plenty of surprises! Moreover, the tour has reportedly sold out large capacity venues outside the U.S., including a 30,000 pax venue in Mexico! This only means that fans are eager to join this incredible rock music celebration! So, quickly score your tickets now before you miss out!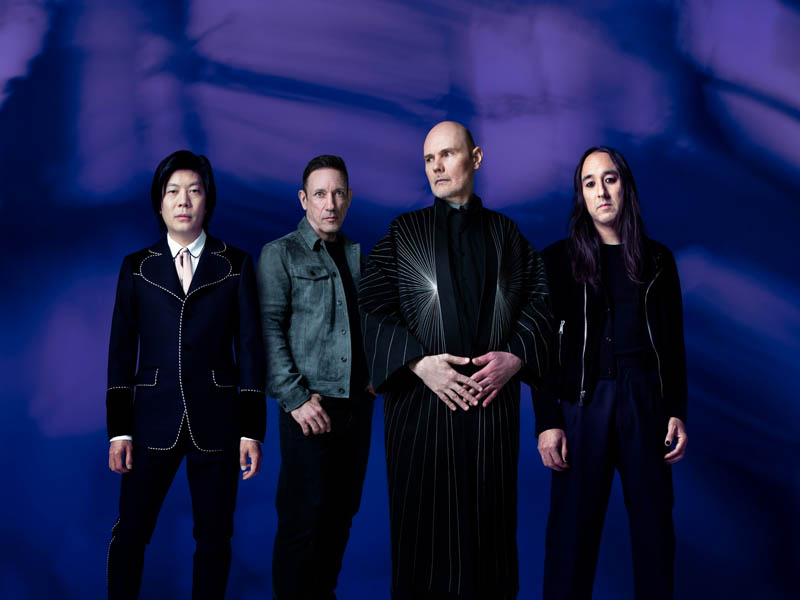 Two-time Grammy Award-winning alternative rock band Smashing Pumpkins emerged in 1988. With over 30 million records sold worldwide, the Chicago-born band is widely considered to be one of the most commercially successful bands of the 1990s. They are often credited as having an essential role in the popularization of the alternative rock music genre.
The band has released a total of twelve studio albums, with multiple albums achieving gold, platinum, and multi-platinum certifications. Many consider their most commercially successful albums, Mellon Collie and the Infinite Sadness and Siamese Dream 1993, for having a defining role in the development of the alternative rock scene. Both albums reached the top spot of the Billboard 200. Siamese Dream debuted at number 10 on the Billboard 200 and was later certified four times platinum in the U.s. Moreover, it has sold more than six million copies worldwide. The album featured hits like "Cherub Rock," "Today," "Disarm," and "Rocket." Meanwhile, Mellon Collie and the Infinite Sadness sold over ten million copies in the U.S. and later earned a diamond certification. The album also spawned the hit song "Bullet with Butterfly Wings," which won them the Grammy Award for Best Hard Rock Performance in 1997. One year later, the band released "The End is the Beginning is the End," an official soundtrack single for the 1997 film Batman & Robin. The song won the band their second Grammy for Best Hard Rock Performance.
Interpol is an American post-punk revival band formed in 1997. They released their first studio album in 2002 and moved on to release six more highly acclaimed studio efforts. Their album Our Love to Admire reached number 5 on the Billboard 200, while their self-titled 2010 release and El Pintor both reached number seven on the Billboard 200.
American rock band, Rival Sons, completes the line-up at the JIffy Lube Libe. Their 14-year career has produced six critically-acclaimed studio albums and 11 Top 40 singles. The blues rock outfit has also released three number-1 singles, such as "Keep On Swinging," "Open My Eyes," and "Do Your Worst." In 2019, the band received two Grammy nominations for their 2019 effort, Feral Roots.
Don't miss your chance to experience The World is a Vampire Tour, featuring Smashing Pumpkins, Interpol, and Rival Sons, live at Jiffy Lube Live! Buy your tickets now. We promise you won't regret it!