Jiffy Lube Live | Bristow, Virginia
Fans of Steely Dan, listen up! Donald Fagan is embarking on his first major tour since the passing of Walter Becker last year, and he's determined to do justice to his longtime songwriting parter. Joining him on the road are fellow 70s legends The Doobie Brothers. They're playing Jiffy Lube Live on Tuesday 10th July 2018 – now's your chance to be there. Hit the "Buy Tickets," button above and get yours while they last!!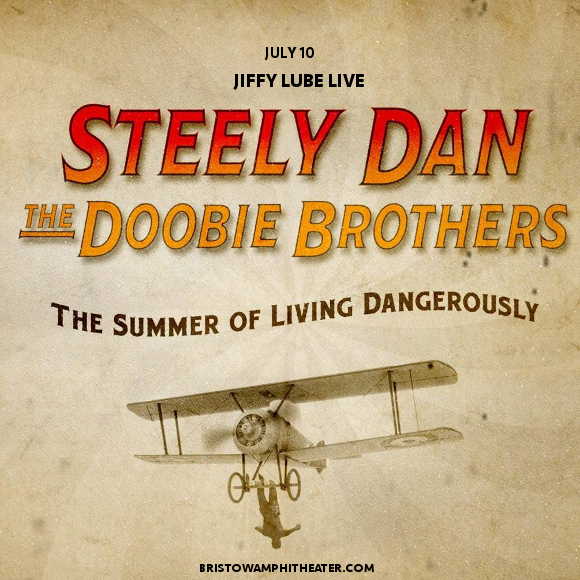 Formed in 1972, the musical relationship between Donald Fagan and Walter Becker formed the core of Steely Dan. "Donald was very reserved and Walter was sort of the mouthpiece for the two of them," Kenny Vance (Jay and the Americans) recounted, describing meeting the band. "They came in and Walter stood next to Donald, who played piano and they played their songs. They had unusual references to Fifties jazz and William Burroughs and unusual chord changes…. Nobody had ever combined those elements into a contemporary song. It was a different world."
Famous for their complex arrangements and unusual instrumentation, with a great deal of focus placed on each individual instrument, Steely Dan were one of the pioneering bands in bringing the worlds of jazz and rock together. Their soul-influenced backing vocals, jazz chord sequences and high level of attention to detail gave them a truly unique sound that impacted many musicians who came after them.
Now could be one of your last opportunities to see one of the most important bands of the 70s – book your Steely Dan and The Doobie Brothers tickets NOW!!