Jiffy Lube Live | Bristow, Virginia
Are you ready to experience the biggest Rock line-up of the entire year?! This Summer you will be able to catch the mighty; Styx, REO Speedwagon & Don Felder as they come to Jiffy Lube Live on Sunday 13th August 2017! This exciting show is already the talk of the town as fans have been waiting for this moment for a long time. If you love Styx, then don't miss your chance to catch them LIVE – tickets are on sale right NOW – but are bound to sell fast!!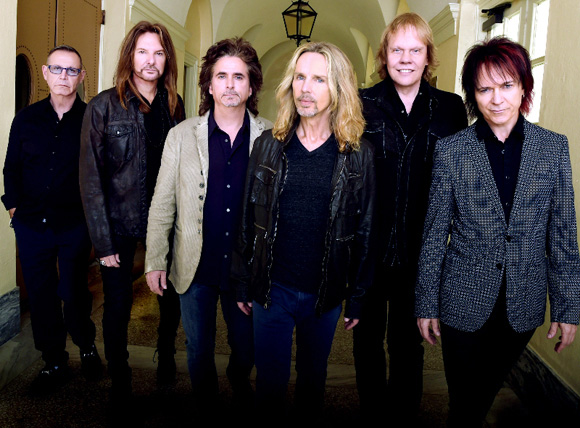 Styx are an incredible hard hitting act with their full power sound! Starting back in the early 1970's, where many of their main influences took place for their sound that would shape them into later being one of the biggest bands. The three members; Chuck, John and Dennis begun to perform at their school and progress around their local venues. At their young age they quickly broke through onto the mainstream and released hit songs such as; "Lady" (#6, 1973), "Come Sail Away" (#8, 1977), "Babe" (#1, 1979), "The Best of Times" (#3, 1981), "Too Much Time on My Hands" (#9, 1981) and "Mr. Roboto!"
Styx are now a worldwide name and continue to sell out globally as they take to the road, now as the legends that they are!