Jiffy Lube Live | Bristow, Virginia
The Chicks' four-year hiatus didn't go unnoticed – it was a pretty lengthy absence. It was just not the same for the fans not to have the country music queens grace the stage at their towns' premier venues. The last time fans saw the Chicks was from 2016 to 2017, and they still went by the name Dixie Chicks. The year 2022 comes bearing good news because the Chicks are back and are going on tour! Get ready as Natalie Maines, Emily Strayer, and Martie Maguire prepare to travel across North America to promote their latest record, Gaslighter, released in 2020. The award-winning trio will bring folk and Americana music legend Patty Griffin along for the ride! And there's even more good news – the Chicks are taking their 2022 tour to Jiffy Lube Live on Saturday, 9th July 2022! Hurry and get your tickets now!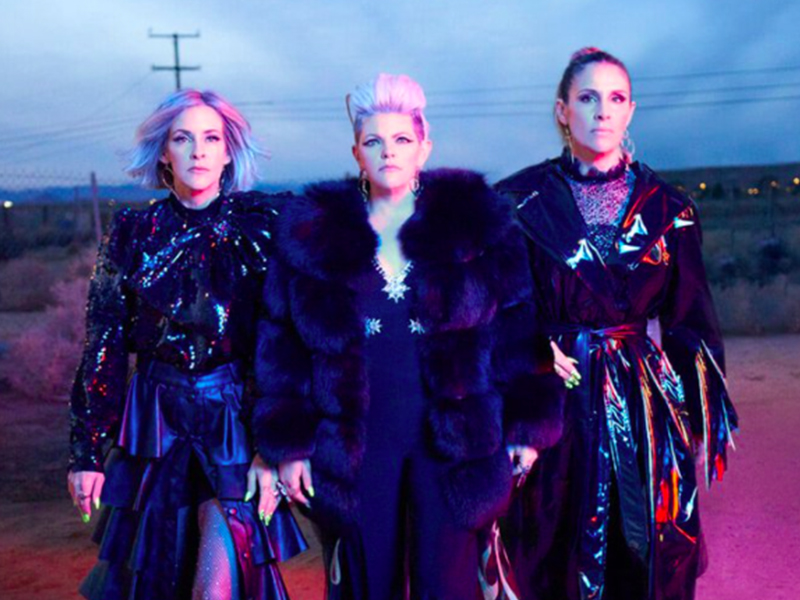 It is an understatement to say that the Chicks has enjoyed tremendous success – winning 13 Grammy Awards, over 30 million records sold, numerous platinum certifications, and becoming the best-selling country group in the U.S. The Chicks were a phenomenon who bested trendy pop music artists at the 49th Annual Grammy Awards. The ladies won Record of the Year, Album of the Year, Song of the Year, Best Country Performance by a Duo/Group, and Best Country Album. The Chicks bested big names in the music industry, including James Blunt, Mary J. Blige, Justin Timberlake, and John Mayer. It's not so often that country music stars win categories not specific to their genre. The groundbreaking wins were victories earned by their 2006 album, Taking the Long Way. However, little did fans know that the Chicks would take more than a decade to release a next studio album.
Fast forward to 16 years later, it's 2022, and the Chicks are promoting their latest album Gaslighter. Rolling Stone described that this is their most pop-sounding album to date. The theme of the lyrics concentrates on ending toxic relationships and finding freedom and strength. "The album is uneven and heartfelt, polished in its production and yet at times so brutally honest," says a critic from Rolling Stone. For their 2022 run, the Chicks are performing the songs from Gaslighter for the first time in front a live audience. And the members are already ecstatic. "While we were recording the 'Gaslighter' album, I was constantly picturing performing all of those songs on tour," band member Martie Maguire said in a statement. "The ultimate payoff is always the live show for us."
Tickets to see the Chicks and Patty Griffin at Jiffy Lube Live on Saturday, 9th July 2022 are now available!