Jiffy Lube Live | Bristow, Virginia
An incredible hip-hop tandem has been made, and they are embarking on a massive summer tour this 2022! Hip-hop icons Wiz Khalifa and Logic are traversing North America on a 28-date outing titled the Vinyl Verse Tour! On Friday, 19th August 2022, the Vinyl Verse Tour makes a much-awaited stop at Jiffy Lube Live! The show will feature Wiz Khalifa and Logic's biggest hits and fan-revered tracks. Moreover, fans can also expect new songs to be performed as the tour promotes Wiz Khalifa's latest album, Multiverse, and Logic's newest effort, Vinyl Days. Get your tickets now and experience a celebration of hip-hop at the Jiffy Lube Live!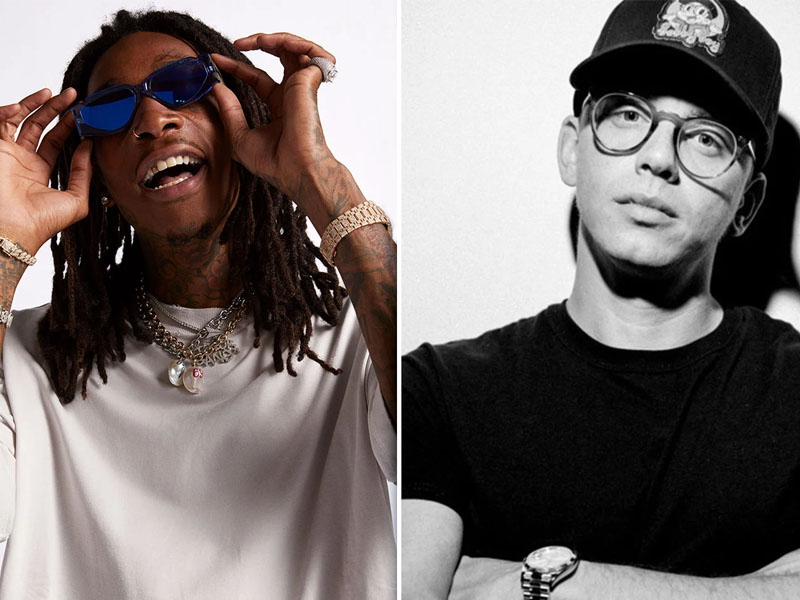 Wiz Khalifa is one of the most commercially successful rappers in the mainstream scene. His 2015 massive hit, "See You Again," dominated the airwaves, spending numerous weeks at number 1 in the U.S. and several other countries. Apart from his colossal commercial hit, Wiz Khalifa has released some of the most iconic hip-hop tracks, such as "Black and Yellow," from his major-label debut, Rolling Papers, "Young, Wild, and Free," performed with Snoop Dogg and Bruno Mars, and "Sucker For Pain," performed with Ty Dolla Sign, Logic, Lil Wayne, Imagine Dragons, and X Ambassadors.
Logic built his reputation from the incredible body of work, the Young Sinatra Mixtapes. This series of records grabbed the attention of Def Jam Recordings, which signed the Maryland native and released his debut album titled Under Pressure. The record debuted at number 4 on the Billboard 200 Countdown and took the number 2 spot on the Top R&B/Hip-Hop Albums chart. Logic continued his winning streak with his phenomenal follow-up albums, Everybody, and Confessions of a Dangerous Mind, topping the Billboard 200 chart.
The Vinyl Verse tour is the first time Logic will hit the road since his brief retirement. Both Wiz Khalifa and Logic have prepared a specially-curated setlist for fans in Bristow, Virginia. Tickets are now available for this much-awaited event at the Jiffy Lube Live!