Jiffy Lube Live | Bristow, Virginia
With their eclectic, high-quality and enthusiastic approach to both touring and country music, its no wonder Zac Brown Band is one of the best groups you can see live! The Grammy Award-winning troubadours are heading to Jiffy Lube Live on Sunday 16th July 2017 in support of their latest album Welcome Home, so don't miss your chance to see these country heroes doing what they do best!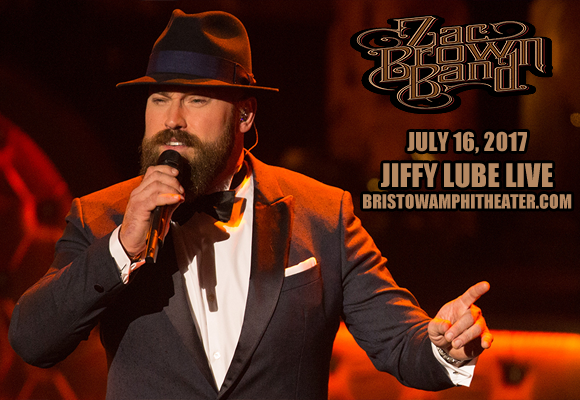 American country singer, songwriter, bandleader and label manager Zac Brown began his music career when he was still in high school, and by 2002 had gathered a band together and amassed a following, performing a heavy schedule of 200 gigs a year. Home Grown was the band's first independent album, released in 2003. Five years later, their major label debut (The Foundation), released on Atlantic Records, went triple-platinum, and its follow-ups, You Get What You Give and Uncaged, are certified platinum. Zac Brown Band has released six studio albums to date, three of which have been in collaboration with Atlantic Records, plus two live albums, one greatest-hits album, and two EPs.